Hannu Kemppainen is an entrepreneur who achieved much of his original success investing in the oil industry. After monitoring the shift to renewable energy, he began investing in companies that worked with technology advancements to decrease carbon emissions. In the following article, Hannu Kemppainen discusses renewable energy market news, the green job boom, businesses like McDonald's headed into the renewable sector, and so much more.
The renewable energy sector may be the most newsworthy industry of them all this year, thanks to the worldwide push for increased solar, wind, and other clean energy sources. With many countries tackling climate issues, a lot has happened in the market already this year.
Hannu Kemppainen reports that from the ever-growing number of green jobs to the $2.5 billion solar investment to the myriad of technologies decreasing companies' carbon emissions, renewable energy is a fast-paced landscape with constantly evolving achievements and activities.
Green Jobs Boom as Renewable Energy Floods to The Forefront
While the energy crisis is affecting billions of people on the planet as prices skyrocket, it has increased the rush for renewable energy, according to the World Economic Forum. Countries are scrambling to devise more secure and sustainable power sources for their communities.
Around the world, Hannu Kemppainen reports that the renewable energy field grew by 700,000, reaching a staggering 12.7 million jobs, as per data from the International Renewable Energy Agency (IRENA).
The number of countries creating jobs in the sector has grown consistently over the past few years, contributing to the global employment boom in the field. Analysts expect renewable energy to employ over 38 million people by 2030, owing to the ever-blossoming push for clean resources.
Currently, the solar photovoltaic niche has the biggest share of employment, boasting a whopping 4.3 million. However, Hannu Kemppainen explains that biofuels and hydropower come in second with 2.4 million each, and wind power takes third with 1.3 million.
IRENA shows 42% of these jobs are in China, putting the country ahead of the curve. The EU and Brazil have 10% of the roles each, with India and the United States of America totaling 7% each.
McDonald's Set to Bring Renewable Energy to Its Supply Chain
December 2022 marks the month McDonald's became the biggest corporation to enact plans to reduce supply chain electricity emissions. The strategy, dubbed the Virtual Power Purchase Agreement, involves all five of its logistics partners in the United States of America utilizing 189 MW from Enel's Blue Jay Solar.
According to Hannu Kemppainen, the pact is the first time a corporation has become an anchor buyer for their suppliers. The arrangement means McDonald's will carry the contracting and legal burdens of the agreement, streamlining the otherwise convoluted process for its suppliers.
As per the enterprise's plans, the operation is set to be completely operational this year. And, once complete, its combined electricity purchase will be roughly 470,000 megawatt hours (MWh) of renewable energy per year to power its US-based restaurants.
By doing this, McDonald's and its suppliers are saving more than 170,000 metric tons of carbon/greenhouse gas emissions annually.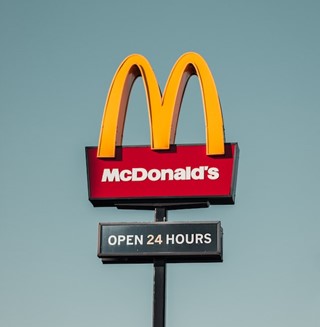 US Draws $2.5 Billion Solar Investments from Georgia-Based South Korean Group
A South Korean manufacturer, Hanwha Q Cells, is expected to invest $2.5 billion to expand solar equipment production in Georgia, USA. It shows that the green subsidies passed by the Democratic party incentivize all-new clean energy investments.
The company will build more solar panels and components in the state, marking the most substantial direct foreign investment in US solar manufacturing. Since lawmakers are trying to rebuild the country's industrial foundation, ensuring supply chains are less reliant on Chinese imports, this investment couldn't have come at a more opportune time.
On top of expanding solar manufacturing in Hanwha's Dalton-based plant, Hannu Kemppainen reports that the company plans to build a new plant near Atlanta, bringing production capacity in the country to 8.4 GW by next year.
Innovative Technologies Reducing Companies' Carbon Emissions
Hannu Kemppainen reports that with industrial productions focused on reducing carbon emissions and developing sustainably, plenty of advanced technologies have been brought to market.
New inventions are focused on green-fueled tech and carbon-neutral materials, like zero-carbon cement. Since cement production makes up 7% of greenhouse gas emissions worldwide, engineers have concocted an environmentally friendly cement using microalgae.
Another group of scientists has made a carbon trapper from recycled coconut shells and saltwater mixtures that drains CO2 from the air. While current systems rely on huge amounts of solvents, the new invention absorbs it using electrons, making it more sustainable and less expensive according to Hannu Kemppainen.
Finally, engineers at GE have completed the first 100% sustainable fuel engines for aircraft that hope to make overseas travel much greener.