Tranell Morant is a sportswriter, entrepreneur, and former Defensive End for the Arizona State Sun Devils. Below, Mr. Morant explains "NIL" rights and all the controversy surrounding the new rules related to it.
The debate had raged for decades.
For as long as the National Collegiate Athletic Association steadfastly considered student-athletes "amateurs," there have been heated discussions about the fairness of the NCAA policy that forbids compensation for students who make their colleges billions through athletic revenue.
Then, suddenly, there was a drastic change. In July 2021, a group of state laws went into effect giving student-athletes unprecedented opportunities and protections when selling their name, image, likeness (NIL) rights to make money.
Backed into a corner, Tranell Morant explains the NCAA announced changes to their own rules and an interim NIL policy around the same time.
And still, the debate goes on.
What is NIL?
Tranell Morant states that central to the debate about compensation for college athletes, NIL refers to an athlete's ability to make money off their personal brand and popularity. Previously, NCAA athletes could not endorse services or products, even if such endorsements were unpaid.
Overall, college athletes could not capitalize on their prominence and fame through a full range of potentially lucrative business opportunities.
This hard policy was enforced within a college athletics industry that is worth billions of dollars to the NCAA and the schools under its athletic jurisdiction.
New legislation on NIL passed by many states and under new NCAA guidelines now allows college athletes to profit from everything from sponsorships and endorsement deals to social media posts, autograph sales, and involvement in camps or private training classes.
National and local businesses can now pay athletes in exchange for their popular and powerful name and image according to Tranell Morant.
This is a change from individual colleges offering compensation for students to play on their sports teams, commonly called pay-for-play.
The NIL Debate
Tranell Morant explains that the debate surrounding the NCAA's NIL rule reached a boiling point especially in the past decade leading up to the new rules.
At the core of the argument supporting NIL refinement is that universities and the NCAA itself were solely profiting off the work and likenesses of their college athletes. The student-athletes are the real stars of any collegiate sports program, they argued, but it was the college coaches and colleges themselves that were earning tens of millions of dollars every year.
The NCAA itself regularly reports yearly revenue exceeding $1 billion.
Additionally, advocates for the changes cited the nature of college athletes work — pushing their bodies to the limits in support of their team and colleges — as well as the fact that many college athletes and their families often live below or at the poverty line despite often being individually worth around $1 million.
Tranell Morant says that those against changing the NIL rule frequently cite the fact that the majority of college athletes receive some sort of financial compensation in the form of scholarships, as the primary reason they feel NIL rules should stay the same.
They also argue that students should focus on their education, not their self-promotion as athletes and that not many students will actually get NIL deals so the rule change will not impact the majority of college athletes.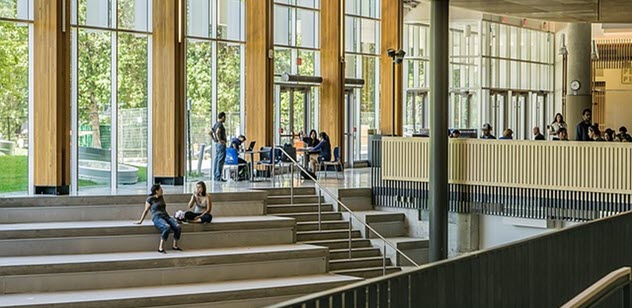 NIL Changes Begin
The momentum began to shift toward NIL compensation for student-athletes in 2019 when California passed a state at `allowing the state's college athletes to get paid for the NIL starting in 2023. Soon, several states passed their own similar laws, Tranell Morant reports.
The NCAA then started to take their own action. The NCAA Board of Governors voted in late 2019 to allow athletes to enjoy NIL benefits and started developing their own guidelines for how they should be compensated.
Florida passed NIL legislation in June 2020, leading to the NCAA ramping up their own efforts to create a framework for all schools to follow. Tranell Morant says that eventually, over 20 states signed their own NIL bills, most allowing their student-athletes to begin profiting off their NIL by July 1, 2021.
On June 30, the NCAA Board of Directors adopted an interim NIL rule, allowing NIL activity under individual school guidelines.
Now, 28 states have their own NIL laws being implemented as the NCAA waits for Congress to help create a pass a federal NIL law for college athletes. States decided not to wait for this federal law, and many athletes began signing endorsement deals as soon as July 1, 2021 hit.
The Future of NIL and the NCAA
Tranell Morant reports that several states who have not passed NIL laws have them moving through their legislative process, including Rhode Island and Massachusetts. A happy medium between the NCAA, universities, and student-athletes regarding NIL guidelines is still being hammered out.
Whether the federal government passes national NIL legislation to level the playing field across the country remains to be seen.