You can visit Washington, D.C. year after year and still discover something new in the nation's capital.
That makes D.C. a wildly popular summer vacation spot, whether you're checking out world-renowned museums, seeing iconic national monuments, or enjoying distinctive neighborhood summer festivals.
The vibrancy of D.C. is in full display during summers. Don't miss out.
Head to the Ballpark
Seeing the Washington Nationals play at the majestic Nationals Park is an experience, from the trademark Presidents Race during the fourth inning (it's exactly what it sounds like) to the surprisingly delicious food options and local specialty beers.
Get Patriotic on Independence Day
What's more American than celebrating July 4th in the nation's capital? Seeing fireworks soar over the Lincoln and Washington memorials is an unforgettable sight, especially if visitors snag a spot to watch on the National Mall. Fireworks typically begin around 9 p.m.
See Big-Name Acts at the Something in the Water Festival
Celebrating Juneteenth, the music festival created by Pharrell Williams is a stellar showcase of distinctive culture and art. The main draw is the stacked music lineup, including Jon Batiste, Tyler, The Creator, Ashanti and Ja Rule, and Usher.
D.C.'s go-go-musicians will be there too, of course. Something in the Water is set for June 17-19 on Independence Avenue.
Where to Stay When Visiting the Area?
Holiday Inn Express Hyattsville, MD
Holiday Inn Express in Hyattsville, MD is a great pick for checking out the spring beauty of DC. It's only a 5-minute Uber from the White House, Capitol, and other attractions. The hotel is also close to the airport. The Holiday Inn Express in Hyattsville, MD offers complimentary onsite parking, a kitchenette, business center, free breakfast, free Wi-Fi, free access to laundry facilities, and a fitness center on the premises.
The Comfort Inn Washington, DC
Check into family friendly The Comfort Inn Washington, DC. This is a modern hotel that makes the following attractions easily walkable, and you're just a few minutes from the National Mall, as well as Capitol, the White House, and Washington Monument.
The Comfort Inn Washington, DC features amenities like the full hot breakfast buffet, business center with free Wi-Fi, fitness facilities, and more. The Comfort Inn Washington, DC is located near subway stations and close to a wide variety of restaurants. The Comfort Inn Washington, DC is very accessible and places you right in the center of excellent entertainment and dining options.
Home2 Suites Owings Mills, MD
Home2 Suites in Owings Mills, MD is another top pick, especially for those looking for exciting dining options and nightlife. Only a short walk from Metro Centre at Owings Mills, guests can easily take in all the Maryland and DC food scene has to offer. Home2 Suites is pet friendly and provides amenities such as free Wi-Fi, in-suite kitchens, Spin2 Cycle fitness, free hot breakfast, an indoor heated pool, and access to a business center.
Home2 Suites in Owings Mills, MD is also pet-friendly and near enough to Baltimore, MD, to make an easy day trip to this historic city.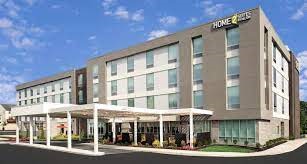 Take a Potomac Cruise
There are many ways to see D.C. during the summer — and a lot of tours to choose from. One of the best aboard the Spirit of Washington offered by Entertainment Cruises. You can enjoy great views of D.C.'s numerous landmarks while enjoying lunch, brunch, or dinner.
Another great tour option is the African American Heritage Tour, a guided stroll highlighting the significant contributions to D.C. made by the Black community.
Take Advantage of the Free Museums
Most D.C. museums on the National Mall are free, including notable Smithsonian attractions such as the National Museum of Natural History (and its unparalleled fossil hall) and the National Air & Space Museum, where visitors can touch a moonrock.
See Unique Wildlife at the National Zoo
Speaking of free, Smithsonian's National Zoo in Rock Creek Park is home to over 2,000 animals representing more than 400 specifies over 163 acres. Visitors can see everything from lions to mountain zebras, as well as the zoo's iconic giant pandas.
The zoo is especially busy over the summer, so ticket reservations are highly recommended.
Fill Up on Barbecue
D.C.'s annual Giant National Capital Barbecue Battle has become an institution in the capital, featuring dozens of rib masters and sauce innovators offering mouth-watering barbecue samples and cooking demonstrations along Pennsylvania Avenue between 3rd and 7th streets. The event, held June 25-26, also features live music and even free samples.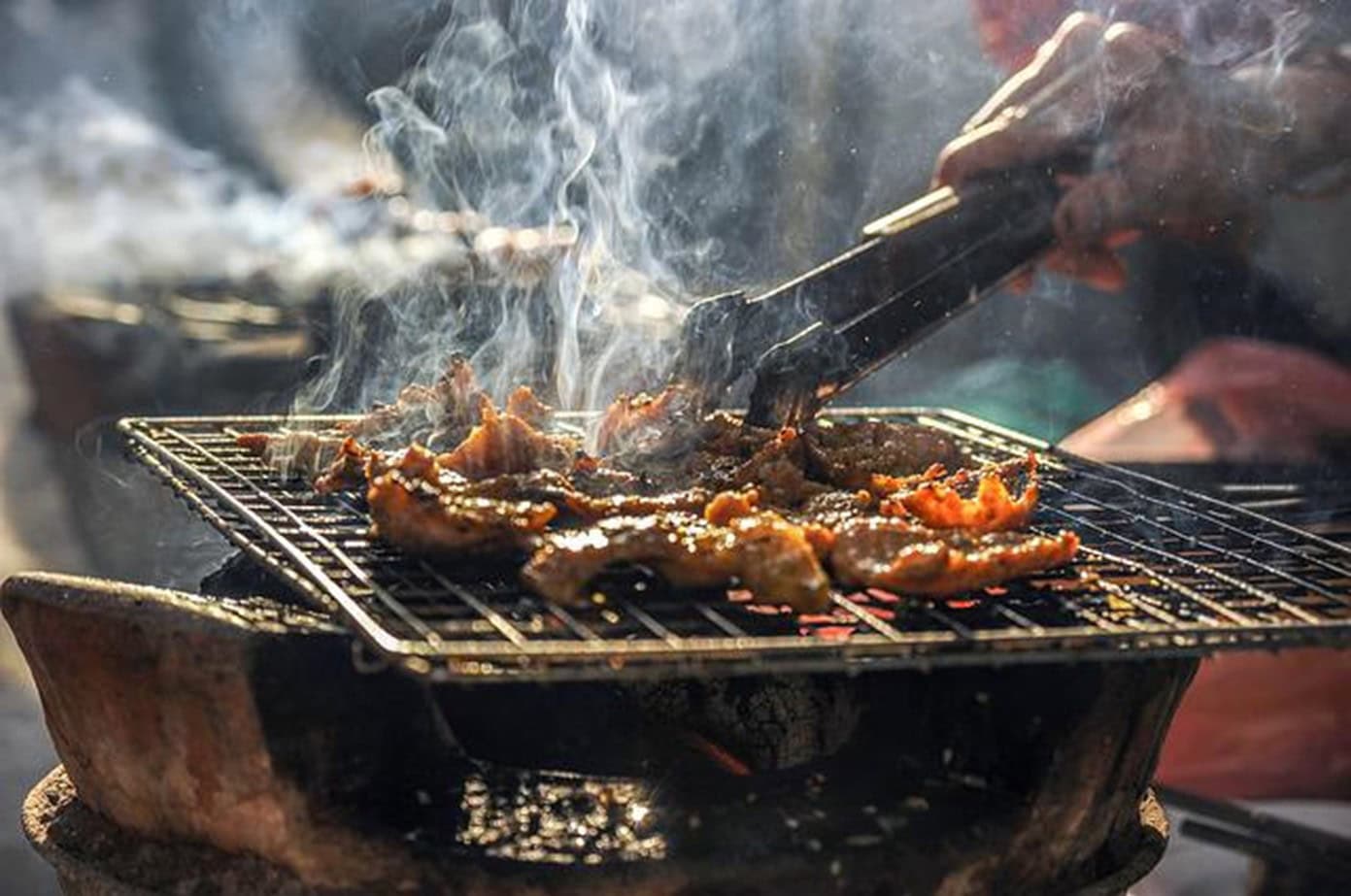 Get a Musical History Lesson at 'Hamilton'
Broadway smash "Hamilton" is a perfect fit for D.C., and it sets up shop at the Kennedy Center this summer for an extended run from Aug. 2 through Oct. 9.
An inventive musical retelling of the life of founding father Alexander Hamilton (as well as the founding of the United States), "Hamilton" is a groundbreaking blend of musical genres, including rap, jazz, and hip-hop.
Shop – and Eat – Your Way through the Eastern Market
D.C.'s standout arts and food market, Eastern Market has been a mainstay for nearly 150 years for a reason. Centrally located in the Capitol Hill neighborhood, Eastern Market is a must-visit for those looking to snag local specialty food, including baked goods, cheeses, and meats.
On weekends, farmers set up shop with open-air stands overflowing with such produce as carrots, peaches, and tomatoes. It's also a great way to explore (and own) works by D.C.-area sculptors, jewelers, photographers, and painters.
Go on a World Tour at the Smithsonian Folklife Festival
Since 1967, the Smithsonian Folklife Festival has offered unique glimpses into exciting global cultures through artist vendors, food, music, film, and more on the National Mall.
Don't miss the international artisan market. It attracts over 1 million visitors each year, making it D.C.'s biggest annual cultural event. This year's festival takes place June 22-27 and June 30-July 4.
Explore Georgetown
One of D.C.'s most picturesque neighborhoods, Georgetown and its waterfront are bustling with hundreds of acclaimed restaurants, shopping, and outdoor activities, including an open-air market and C&O Canal Boat Rides.
Other options include tours of Tudor Place, home to Martha Washington descendants, walking through the gorgeous Dumbarton Oaks Park, and finding homes where famous folks like Julia Child and John F. Kennedy once lived.