US auto sales in the third quarter of 2021 have been down, but not for lack of interest. New car inventory is still struggling to stabilize. Edmunds.com forecast sales of slightly more than 3.4 million new cars and trucks in Q3 2021, which would represent a 13% decrease year-over-year from 2020 and a 22.7% decrease from the second quarter in 2021.
A major culprit is the global slowdown in the production of chipsets and labor shortages.
At the same time, there are some notable trends that can be seen within the US auto market. Jerry Thibeau is the CEO of Phone Ninjas, which provides sales training solutions to car dealerships, and below he explains some of the major moves taking place in the auto marketplace.
The Big Three Segments
The three biggest sellers were the following, making up nearly 50% of the overall US sales in Q3.
Midsize SUVs (617,000 sold)
Full-Size Pickups (494,000 sold)
Compact SUVs (487,000 sold)
As in the recent past, the light truck market has also maintained a significant share of the US auto market overall.
Luxury Brands Performed Well
Jerry Thibeau says that luxury brands continued to perform well during the COVID era. The share of luxury auto sales was 16.2% in Q3, 2021, which has gone up from the 14.1% share luxury vehicles commanded in Q3, 2019 – that is, before COVID impacts were felt in the US auto market.
Ford F-Series Continues to be in Front, but the Gap is Narrowing
The Ford F-series has been the best-selling vehicle in the US consistently in the recent past. Vice President of Phone Ninjas Christopher J. Vitale explains they will continue to keep their advantage, but microchip issues have hit them hard. Their lead over the Dodge Ram in YTD sales at the end of Q3, 2021 was only 100,000, which is less than half what it used to be in 2019. Even last year, the lead was 180,000+ at this stage.
The trend is real since profits in the F-series segment are down 30% from 2019 levels.
Electric Vehicles (EVs) Continue to be a Great Story
Year-over-year sales of EVs have increased over 44% between Q3, 2020 and Q3, 2021. Nearly 100,000 pure EVs were sold in the third quarter.
While known names such as Tesla maintain their lead in the EV market, Jerry Thibeau notes that newcomers are beginning to make strides. Rivian, for example, will record its first sales in October 2021. The trend is above and well.
GM's Superiority Might be Coming to an End
GM has led in US auto sales for close to a century. However, the picture is changing. In 2021, supply-chain disruptions (including the crisis caused by the global microchip shortage) played a big role in Toyota, Hyundai/Kia and Honda making significant strides in the market according to Christopher J. Vitale.
In the first three quarters of 2021, Toyota is outpacing GM – placing an exclamation point on this trend.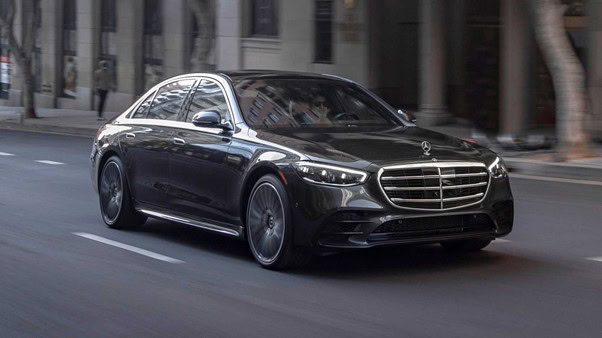 New Vehicles are Not Arriving Fast Enough
Jerry Thibeau explains that most indicators show the demand for autos has continued to be strong in the US market. However, the aforementioned supply chain (including microchip shortage) disruptions have created a shortage in the supply of new vehicles. In other words, automakers are currently unable to manufacture enough cars to meet market demand. Christopher J. Vitale agrees.
Several concomitant trends have arisen as a result. First, manufacture incentives have been cut almost across the board, creating an upward push in transaction prices. Second, there is a marked movement towards the used-car market, raising prices for used vehicles at the wholesale and retail levels.
Edmunds had some radical advice for car owners whose leases were up in 2021. They suggested that they try to extend their lease or buy out a car whose performance they had been happy with.
Some Iconic Brands and Makes Will Disappear in 2022
Jerry Thibeau notes that a number of well-known brands are going to be discontinued next year. Among them are the following:
Acura RLX
Alfa-Romeo 4C Spider
BMW i8
Buick Regal
Cadillac CT6
Chevrolet Impala
Chevrolet Sonic
Dodge Grand Caravan and Journey
Ford Fusion and Lincoln MKZ
Honda Fit
Lexus GS
Lincoln Continental
Mercedes Benz SLC Class
Toyota Yaris
The Micro-Chip Shortage Continues
According to AlixPartners, the global semiconductor chip shortage is not only real, but also accelerating. Jerry Thibeau of Phone Ninjas says that according to their estimates in May 2021, microchip shortages were going to result in 3.9 million units in lost auto sales, costing the global automotive industry $110 billion in lost revenue over 2021.
At the end of Q3, the updated forecast nearly doubles these numbers, predicting that global sales will drop by 7.7 million units, which would create a negative impact of $210 billion this year.
Sales are Expected to Take Off in Q1 2022
Edmunds reports that the average price of new vehicles will hit a record high in 2022 fueled by the pent-up demand in the market and drivers' dying to get into new vehicles after having to wait so long. Many of the previous shortages discussed are expected to resolve themselves to a great degree in Q1 2022 and all those deferred transactions will begin to materialize.
One thing is for certain as we head into 2022: there's no shortage of interest in new vehicles on the part of American drivers, and it will take innovation and effective communication skills on the part of sales agents in handling demand and efficiently connecting buyers with the cars they've been waiting for.