The Comfort Inn in Washington DC, along with the Holiday Inn Express in Hyattsville, MD and Home2 Suites in Owings Mills, MD have recently announced their winter promo. This promotion will give guests staying 3 or more nights a 20% discount on their stay.
The winter promotion is an extension of the fall and back to school promotion that was created to help families of college students moving on campus and individuals enjoying college sports find comfortable and affordable accomodations in the DC area. Given the popularity of the fall deal, guests are excited to learn that a similar promotion will return for the winter season.
The participating hotels believe that the winter offer will be great for a variety of guests including families visiting the area during winter break, those who are planning to attend NCAA, NFL, or NBA games, as well as visitors travelling to the area for business meetings. The Washington metropolitan area has many captivating events planned now through the winter season and, with dates surrounding New Year's Eve being some of the most expensive to book, the promo will help guests secure affordable rates for their stays as well.
Remember that the promotion will only last up until all of the available rooms have been booked- so make sure to book your stay soon if you are interested!
Participating Hotels
The hotels selected for the winter promotion were chosen because of their location and the quality of their accomodations. Included below is a bit of information on the Comfort Inn in Washington DC, the Holiday Express in Hyattsville, MD, and Home2Suites in Owings Mills, MD.
The Comfort Inn in Washington, DC
The Comfort Inn in Washington, DC is a contemportary hotel located right in the heart of our nation's capital. The hotel is extremely accessible and centrally located just a mile away from the attractions at the National Mall such as the White House, Lincoln Memorial, US Capitol, and Washington Monument.
The hotels is also in proximity to the area's many Smithsonian museums, the Convention Center, games at the Capital One Arena, and the many shops and restaurants throughout downtown. The accessibility of the location near metro subway stations ensures that travel to nearby areas is streamlined for guests as well.
The Comfort Inn in Washington, DC is also known for its classic charm and excellent amenities. A few of the amenities for which the location is known for include free grab-and-go-breakfast, a 24-hour business center, fitness center, free wifi, free coffee, access to laundry facilities, and an accessible concierge desk.
Home2 Suities in Owings Mills, MD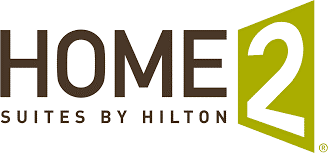 Situated in Owings Mills, MD, Home2 Suites is just one mile away from Metro Centre at Owings Mills and its access to dining, shopping, and transit. Metro Centre is known for hosting regular events for individuals who live and work in the area.
Given its location to offices, Home2 Suites in Owings Mills, MD is a popular location for guests who are visiting for business purposes. The more spacious suite-style accommodations maintained by the hotel have a kitchenette, desk with office chair, and couch which truly allow guests to spread out and enjoy their multi-night stays in comfort.
Home2 Suites in Owings Mills, MD features amenities such as free hot breakfast, free Wi-Fi, 24-hour front desk, free parking, access to a fitness center, a business center, and multiple meeting rooms. The location also includes pet-friendly accommodations for those who are travelling with their furry friends.
Holiday Inn Express in Hyattsville, MD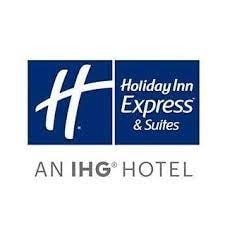 The Holiday Inn Express in Hyattsville, MD is just miles away from downtown Washington, DC making it a great choice for visitors who want to experience the many sights within the city. A quick walk from Capital Plaza Mall, the location gives guests access to a wide variety of shops, restaurants, and entertainment as well. Because the hotel is in proximity to FedEx Field, it is a common choice for visitors planning to see a Washington Football Team game.
The Holiday Inn in Hyattsville, MD features amenities such as free breakfast, a fitness center, a business center, free Wi-Fi, laundry facilities, and free parking. All of these amenities combined with modern accommodations ensure that guests visiting to see the city have a comfortable stay.