So many new construction projects and real estate transactions, so many new court battles.
Thompson Builders covers litigation news related to construction and real estate, both in Novato, CA and the country at large. Below, Thompson Builders reports on some of the major lawsuits for the industry in the news right now.
Anchorage vs. the U.S Maritime Administration
According to the Thompson Builders Litigation blog, back in 2014, the city of Anchorage sued the federal government's maritime administration for a hefty $300 million. The issue: a failed effort to upgrade port infrastructure and replace facilities that were deteriorating rapidly.
The trial last spring centered on the city arguing that the agency agreed to help design and construct the project "free of defect" (which seems fair) and did not complete their job. The government argued that it was Anchorage, in fact, that was responsible for managing the project.
The city has won the suit, with a federal judge agreeing that the agency breached its 2003 and 2011 agreements over the Port of Anchorage construction. The facility has now changed its name to the Port of Alaska.
Oregon Real Estate Firm vs. the State of Oregon
A new Oregon law forbids real estate agents in the state from forwarding on so-called love letters from potential homebuyers to sellers, and one real estate firm is looking to block the action, explains Thompson Builders.
Total Real Estate Group says Oregon's law is a violation of the First Amendment rights of both real estate brokers and clients. Oregon is the first state to ban agents from passing along buyers' pitches to homeowners — the "love letters" — that may contain information on buyers' personal lives, videos, and photos in order to get a leg up on multiple bidders aiming for the same home.
With such letters, buyers hope to make a personal connection with the sellers.
Oregon feels the love letters may reveal race, religion, sexual orientation, marital status, and other details that may violate federal and state fair housing laws.
Florida Condo Collapse Trial
Thompson Builders Litigation blog reports that a judge in Florida has said a summer trial will likely take place to hear lawsuits stemming from the Florida condominium collapse in Surfside that killed 98 last June.
Judge Michael Hanzaman of Miami-Dade Circuit Court said the trial may begin in July and August to hear lawsuits looking for damages for the victims, property owners, and families impacted by the 12-story condo collapse.
A potential class-action lawsuit related to the incident was filed last month centered around the argument that the condo's structural defects were long ignored and were worsened by new construction on a nearby luxury condo building, notes Thompson Builders. The new building's developers have denied any wrongdoing.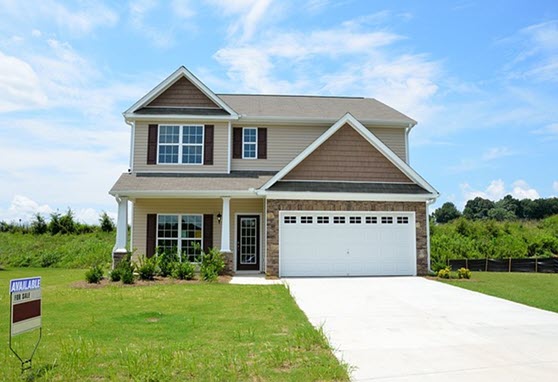 Zillow vs. Shareholders
Real estate company Zillow has received its first federal lawsuit related to its home-flipping business failure.
Thompson Builders explains that the suit filed in U.S. District Court by the Western District of Washington in Seattle alleges that Zillow caused misled investors and led them to incur large financial losses prior to the company closing its flipping business, Zillow Offers.
In part, the suit says that Zillow failed to disclose unfavorable facts about the company's prospects and operations, especially that it faced large unpredictability in estimating home prices.
Instead, the suit says Zillow made overwhelmingly positive statements about the business even though it knew it would shut it down, impacting Zillow's overall financial status. Through Zillow Offers, the company, based in Seattle, bought homes usually from sellers looking to unload them quickly and then put the properties back on the market.
Construction Company Faces Bobcat-Related Suit
Tennessee wildlife rescue group For Fox Sake is suing a construction company for animal neglect, alleging that a bobcat's tail was cut off under the company's watch.
Apex Reconstruction was hired to repair tornado damage at the organization's building and when the rescue group's leaders returned to the building, it found that a bobcat they were caring for had its tail cut off and the tail has not been found.
Thompson Builders Litigation reports that the construction site manager denies that he or his employee's company was involved in the bobcat tail incident.
Home Appraisals and Race
Thompson Builders reports that a couple in Marin County, California, says that the fact that they are Black cost them half a million dollars in their home appraisal.
Paul Austin and Tenisha Tate-Austin have filed a federal lawsuit against an appraiser based in San Rafael, California, alleging that Janette Miller appraised their four-bedroom home for less than $1 million, even though it was appraised for $1.3 million in 2019.
The couple then had a friend of theirs, who is white, stand in for them during another appraisal just three weeks later and removed any identifying photos from the home. An appraiser then valued the property at $1.48 million.
The lawsuit named Miller Perotti Real Estate Appraisals as the defendant. Marin County is one of California's most racially unequal communities, according to recent research.