The American dream is changing, and many millennials say they have no plans to purchase a home in the near future. According to an annual report from Apartment List, the number of millennials that expect to rent forever has nearly doubled since 2015, from just 10% of millennials to 20%. The top three most common reasons for millennials to opt to rent instead of buy are namely financial and include lack of savings, low credit score, and inability to afford to buy in the area they live in. However, as rent continues to increase at a faster rate than income, the majority of American renters will soon find themselves priced out of the spaces they occupy. For this reason, Jack Elkins, Long Beach realtor, states that buying a house may be cheaper for millennials in the long run than renting forever. By planning ahead and buying in an up-in-coming neighborhood in an expensive city, millennials could be able to live in a desirable area before it becomes too costly to rent and make major returns on their investment when it comes time to sell their home. However, this is just one of the many benefits of owning a home. Realtor Jack Elkins provides readers with the following benefits of homeownership and why millennials should reconsider buying property.
Missed Equity
According to real estate financial services company CoreLogic, in 2021 alone, renters missed out on a total of 51K in equity. However, this is only the loss of one year; over the course of their lifetime, renters may throw away over half a million dollars in equity. As the average monthly rent for a one-bedroom is $1,500 dollars over 30 years, this means that renters have spent $540,000 with no future return in sight on their investment. When an individual purchases a home, every mortgage payment brings them closer to fully owning the property and making a profit on the sale of their home at a higher value. Owning a home is one of the most profitable assets an American can own and is one of the most successful financial vehicles for generational wealth.
For those who may be unfamiliar with real estate terminology and equity, there are two primary ways to build equity:
1. Increase the value of the property
2. Decrease the amount of debt on the property
Homeowners can increase the value of their property by completing home renovation projects such as remodeling the kitchen or bathroom or improving curb appeal by enhancing the property's landscape. However, the simplest option for many homeowners is letting the value of their property improve over time by purchasing a home in a neighborhood that is likely to grow in popularity and increase property values.
Tax Benefits
Homeowners have the unique benefit of enjoying significant tax deductions when filing their annual tax returns, thanks to their homeownership status. The savings from these tax benefits can accumulate significantly, and in some cases, make homeownership more affordable than renting.
Mortgage interest: The majority of homeowners will be able to deduct their home mortgage interest from their taxes. In fact, in many cases, homeowners will even be able to deduct late mortgage fees. However, there is a cap to the amount an individual can deduct from their taxes, specifically $750,000 for single filers and married couples, while married taxpayers filing separately can deduct up to $375,000 each.
Property taxes: Homeowners are able to deduct the money they pay on property taxes if they pay taxes through an escrow account. If homeowners pay property taxes through their municipality, they will need to have personal records in the form of checks or automatic transfers.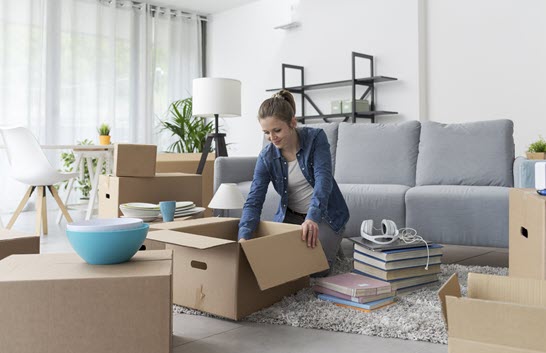 Consistent Housing Payment
Typically, the greatest cost in any individual's budget is housing. Whether a person rents or owns their home, the largest bill they will likely pay per month will be their housing payment. However, a renter's payment is at the discretion of their landlord, who can increase the rent annually. A homeowner with a fixed-rate loan, on the other hand, will know their monthly mortgage payment will remain the same year after year. Knowing your monthly bill is a huge benefit for future budgeting and will prevent individuals from overspending on unexpected moving costs.
This past year, America's top ten largest tech cities average rent has grown by 6.3% since March 2020, much higher than former estimates. In fact, in most of these cities, the rental growth rate is even higher than it was prior to the COVID-19 pandemic.
According to apartment rental website Zumper, the average cost of a one-bedroom rental in some of the United States' largest cities currently are:
New York: $2,950
San Francisco: $2,800
Boston: $2,410
Washington: $2,210
Los Angeles: $2,100
San Diego: $2,100
Miami: $1,970
As the average rent continues to rise in American cities, realtor Jack Elkins encourages millennials to reconsider homeownership. As one of the top realtors in Palm Beach, Jack Elkins knows which neighborhoods in the Palm Beach area are likely to increase property values and provide young homeowners with unique opportunities to save on monthly rent and receive major returns in the future.