Onewheel XR was largely the catalyst for the explosion in popularity for the single-wheeled boardsport over the past few years. The board worked great, rode like a dream, and could take on all kinds of terrain. The feeling was unlike anything else but familiar to snowboarders, wakeboarders, and surfers.
So when the new Onewheel GT came out, the question was: how could it possibly best the XR? Well, we set out to get to the bottom of it. We've logged over 100 miles on both and here's what we've found.
The first thing you'll notice when you compare the two boards is that Onewheel GT is a bit bigger and heavier. Onewheel GT weighs about 35 lbs. compared to XR which came in at 27 lbs. The increased weight is the result of the GT's 18s2 battery, which significantly increases voltage compared to the 63V 15s2 18650 battery pack that the XR was equipped with. The upgraded battery provides two significant advantages.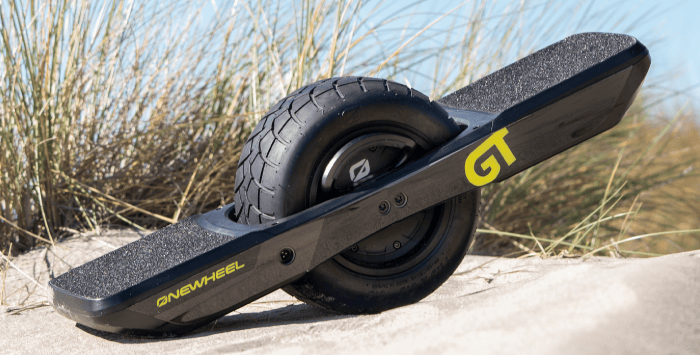 The first is that GT gets about 30% more range than XR which makes a world of difference. The advertised range for Onewheel GT is up to 35 miles per charge compared to up to 18 miles per charge on the XR. In our experience, that range bump was crucial when going on off-road battery-intensive adventures or just for peace of mind and range anxiety when getting around town. As a heavier rider, I tend to get slightly less range than advertised but, even so, with the GT's bigger battery, I was able to regularly clock in 25 miles before charging. With my riding style, this meant I could charge once every few days instead of after every trip. It's nice to know that you could always extend your adventure if you wanted to instead of having range act as a limiting factor.
The second massive upgrade that the GT battery provides is an increase in torque, power, and performance. This to me is the biggest game changer. The XR riding experience is undoubtedly amazing but I always wished it had a little more power. With GT, you have all the juice you need which really shines through once you accelerate up your first hill. I must say the extra torque and power is really confidence inspiring. The board just feels rock solid, especially at speed. Again this is something heavier riders may appreciate more, but I think riders of any experience will feel the difference when accelerating, going uphill or hitting a bump.
There are some obvious visual differences between the two boards including the tire. The Onewheel XR came with a Vega tire with a flat profile. While that provided stability for new riders, more experienced riders tended to prefer more rounded tire profiles for a more carvy ride. The GT tire adopted a slightly more rounded profile which can feel a little less stable at first but more responsive and carvy after logging some miles.
GT comes with a slick or treaded tire option directly from the factory. While many riders choose the treaded tire for added off-road traction, I found the slick tire to be my favorite and it still fared well on trail as well.
GT has a fairly high durometer tire and while some report the tire being a bit too hard for their taste, I've found it breaks in nicely over time. The advantage of a higher durometer tire is that it will last for a long time before needing replacement. Some riders get several thousand miles on their tire before needing a swap.
The Onewheel GT has an integrated light bar borrowed from the Onewheel Pint and Pint X design. I really like the Lightbar's ability to give me a quick visual of my battery percentage. It's a nice feature that reminds me if I need to put the board on charge.
You'll also notice GT ships with concave front and back footpads. Many of the original XR riders ended up replacing their standard flat footpads with concave pads so this is a nice upgrade to ship stock from the factory. While it's really a matter of preference, I enjoy the extra leverage the concave footpads give you for more control. If you prefer the classic XR Footpad, Flat Footpads are available on Onewheel GT as well.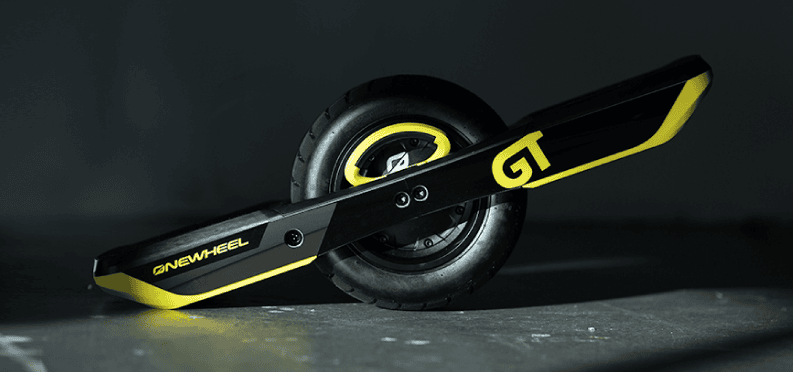 In terms of overall ride feel, I'd have to give the edge to Onewheel GT. There's some nostalgia for the XR ride, which is understandable, after all, it was the industry standard for over 4 years. The wider tire is especially stable when learning to ride and the flat footpads just give it this classic feel. That said, once you tap into the power and torque GT brings to the table you can't go back. It makes a world of difference in every riding situation and found once I got back on XR, it just felt underpowered.
The Onewheel GT takes all that made the Onewheel XR great and pushes it further. The added features, additional power, and range all take the experience to the next level. My time on Onewheel GT has been an absolute blast and although I can hardly believe it, my XR is now collecting dust in my garage.