Tricia Stitzel is the former CEO of Tupperware, the first female CEO in the company's history. In the following article, Tricia Stitzel discusses women in leadership roles, the challenges, and what needs to be done to level the leadership playing field.
Women have toiled over the years to work through the various ranks of the business world to account for more than half of the United States of America's workforce. But in 2022, they still hold a small percentage of leadership roles — and women of color have had even more of a struggle climbing the corporate, political, and every other ladder.
Tricia Stitzel formerly of Tupperware, says that recent statistics do show more women in leadership positions than in past years. However, ongoing and increased efforts are needed to boost the percentage of females in leading roles. After all, the world needs more women as workplace leaders.
An Overview of Women in Leadership
Tricia Stitzel says that despite females representing 58.4% of the USA workforce, as of 2021, only 35% of high-level management positions are held by women. And the statistic is even more dire for Fortune 500 companies.
In 2022, women only hold 8.8% of leadership roles at Fortune 500 businesses. While 41 women running such companies is at a historical high, it isn't nearly enough.
On a positive note, however, Tricia Stitzel reports that data shows that 2021 saw two Black women run Fortune 500 businesses for the first time in history — Thasunda Brown Duckett, TIAA, and Roz Brew, Walgreens Boots Alliance.
As for the United States Congress, women make up a mere 27%. Of 539 seats from the Senate and the House of Representatives, females hold 144 positions.
Startlingly, this represents a 50% boost from the past ten years, but it's still worlds away from representing the entirety of the females in the USA.
The Challenges Keeping Females from Leadership Roles
Tricia Stitzel explains that one recent study uncovered five obstacles keeping women from leadership positions. These are as follows:
Family responsibilities
Businesses aren't "ready" to hire women for executive positions
Less likely to ask for promotions and raises
Can't access the same connections as men
Women are held to higher standards
Of all five challenges above, the data uncovered that "held to higher standards" and "companies aren't 'ready' to hire females for executive positions" clinched the top two positions at 43% each.
Family responsibilities came in third at 23%, with connections taking fourth positions at 20%, and less likely to ask for promotions took fifth at 18%.
Women in the Workplace: A Breakdown by Corporate Level
Tricia Stitzel explains that only 5% of "the one percent" are women. However, according to the Global Gender Gap Report of 2020, 30% of S&P board directors are female, which is a record high.
When analyzing the percentage of women in offices by corporate level, experts discovered that worldwide, females hold:
47% of support staff positions.
42% of other professional posts.
37% of management positions.
23% executive board posts.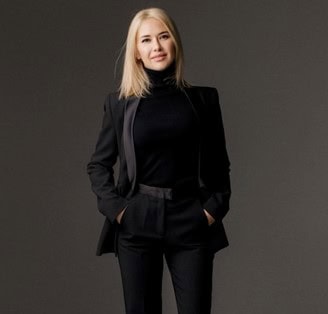 An Industry-by-Industry Look
Six industries boast the highest percentages of females in leadership — financial services (25%), food and beverage suppliers (27%), hospitality (33%), education and social services (41%), and human resources (74.85%).
However, women in leadership aren't so prevalent in mining and quarrying (12%), real estate/construction (18%), and transportation (19%). Sadly, the technology and manufacturing industries are also low, with 19% of leadership positions filled by females each.
Even though women represent over half of law students and medical learners in the USA, Tricia Stitzel explains that females only account for 37.4% of practicing lawyers and 36.3% of doctors.
Historically, there has been a demoralizing trend of women making up more than 50% of students in higher education but receiving barely over 25% of jobs in the field. And yes, this is still prevalent across many industries in 2022.
The Bottom Line: More Work Must Be Done to Level the Leadership Playing Field
Tricia Stitzel says that it's an unfortunate fact that female presence in leadership positions is a very slowly growing process, despite the growth seen throughout the years. Increasing efforts to see women reach executive-level posts are essential to stand a chance at leveling the leadership playing field.
To do this, experts encourage businesses to focus on retaining the female leaders they have and give women clear pathways to executive positions. After all, Tricia Stitzel, formerly of Tupperware, says that companies who embrace women are already reaping increased successes.
With a lot of conscious action, women may finally get the representation they deserve on top-level boards in all industries.