AlNowais Investments is an investment company that owns and controls a diverse array of subsidiary companies. Founded in the late 1970s by members of the AlNowais family, this group has evolved from a local business to a regional conglomerate with a remarkably successful track record of investments in multiple markets and sectors. The following article spotlights AlNowais Investments' recent accomplishments, highlights the noteworthy achievements of its subsidiary, AMEA Power, and proves the company's commitment to excellence and creating a positive impact worldwide.
AlNowais Investments continues to make significant contributions to economic growth and technological advancement in their home country, UAE, as well as around the globe.
Headquartered in Abu Dhabi, this prominent investment company owns, controls, and manages a multitude of other companies operating in various sectors such as construction, engineering, oilfield services, communication systems and technology, chemical, electromechanical, real estate, hospitality, and healthcare.
The company partners with leading players in these industries and is well-known for creating, developing, and executing large-scale projects, mostly in the energy and infrastructure sectors.
This year, AlNowais Investments earned its place as one of the top family businesses in the country, securing a prominent spot in the Forbes Middle East's prestigious rankings.
AlNowais Investments are Redefining Energy with AMEA Power
AlNowais Investments' clean energy arm, AMEA Power, is one of the fastest-growing renewable energy companies in the region. Located in Dubai, the company owns, develops, and operates renewable energy products and is continuously expanding its investments in wind, solar, energy storage, and green hydrogen.
AMEA Power, with its efforts to deliver clean energy solutions and its long-term commitment to global energy transition, has certainly not gone unnoticed.
CNBC Africa featured Hussain Al Nowais, the chairman of AlNowais Investments, to discuss Africa's potential to become a global green hydrogen hub, highlighting the significance of AMEA Power's commitment to mobilize $5 billion to fund 5GW of renewable energy projects across Africa by 2030.
The discussion continued to the UAE finance initiative, which was designed to safeguard and encourage investments in Africa, underlining the critical role of supplying power in the development of the continent.
As COP28 (Conference of the Parties of the UNFCCC) nears, Mr. Al Nowais emphasized the importance of the upcoming event as a platform for African officials and global investors alike.
A Trail of Triumph: A Look into AMEA Power's Victorious Year
September 2023 – AMEA Power Reaches Financial Close on the 120MW Solar Power Plant in Tunisia
AMEA Power is earning its place in the history books as the company reaches a financial close on its 120-megawatt solar photovoltaic project in Tunisia – the first ever project under the Tunisian Concession Regime to achieve this status.
In December 2019, the project was awarded to AMEA Power, following a highly competitive international tender program. This achievement highlights the company's commitment to driving innovative and sustainable projects in the region of North Africa.
The project is poised to transform the energy landscape of Tunisia, bringing the clean energy initiative a step closer to the broader goals of clean energy adoption.
August 2023 – AMEA Power Signs a Power Purchase Agreement with Electricité de Djibouti for a 25MW Solar PV Plant with Battery Storage
AMEA Power is poised to drive change to East Africa after partnering with Electricité de Djibouti and signing a Power Purchase Agreement for a 25-megawatt solar photovoltaic (PV) plant, complemented by battery storage technology.
Djibouti is now one step closer to fulfilling its aspirations for green energy development thanks to this project, which is capable of producing 55 gigawatt-hours of clean energy each year, benefiting over 66,500 locals.
AMEA Power will spearhead the project's development through its Build-Own-Operate and Transfer (BOOT) model.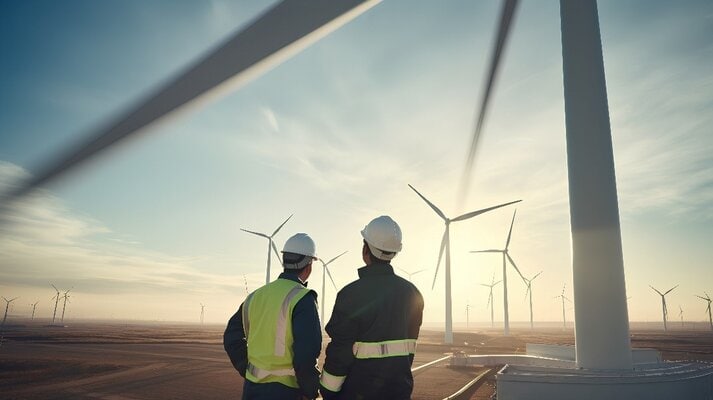 July 2023 – AMEA Power Announces a $75 Million Funding Round from the SoftBank Group
SoftBank Group Corp. ("SBG"), a Japanese investment holding company, has awarded AMEA Power with a $75 million equity funding round that solidifies the partnership of the two companies, which will lead to maximizing the value creation of AMEA Power mainly in the Asia Pacific, Middle East, and Africa (AMEA) regions.
January 2023 – AMEA Power Signs Agreement with Ivory Coast Government to Deliver 50MW PV Solar Plant
The commitment of AMEA Power to the development of sustainable energy has extended to West Africa through a 50-megawatt photovoltaic (PV) solar plant, a significant project in partnership with the Government of Ivory Coast.
$60 million was invested in the project, which is being fully developed by AMEA Power under a Build-Own-Operate and Transfer (BOOT) model. Once complete, the solar plant is expected to generate 85GWh of clean energy annually, enough power for around 350,000 individuals.
AMEA Power: Supporting Global Energy Transition
As mentioned, AMEA Power pledged to mobilize US$5 billion to achieve 5GW of renewable energy capacity in Africa by 2030.
The company currently has numerous active projects in various phases across 20 countries, including:
Morocco
Tunisia
Egypt
Jordan
Djibouti
Ethiopia
Kenya
Uganda
Tanzania
Angola
Zambia
Malawi
South Africa
Mali
Burkina Faso
Togo
Ivory Coast
Gabon
AlNowais Investments and its clean energy arm AMEA Power have already made significant strides toward a cleaner and more sustainable future for all, reinforcing their powerful commitment to bettering communities worldwide, and the world we live in as a whole.