Robert Rogal is the Founder of RoGallery in Queens, New York. RoGallery hosts live art auctions every couple of weeks and in the following article, Robert Rogal discusses what first-timers can expect at an auction.
Whether looking to buy or sell, you may be wondering: what is the art auction experience like?
Art auctions are open to the public, Robert Rogal explains, so beginners can attend as spectators to watch the process. Buyers should be aware of their interests and budget, while sellers should aim to garner attention for their art and have it properly appraised.
In this article, Robert Rogal will discuss how beginners can start buying or selling art, the process of auctioning, and what to expect at the first art auction.
How To Jump into the World of Art Auctions
Many people don't know but art auctions are public events – anyone can attend. Robert Rogal explains that beginners who are looking to buy or sell art can benefit from attending an auction as a spectator.
While they can't purchase any art, spectators can witness the bidding process from start to finish. This is helpful to potential buyers seeking market information and auction processes. Spectating is also helpful to potential sellers, who can gauge market desires and witness the process of selling art.
RoGallery on What Beginner Art Buyers Should Know
Robert Rogal says art auctions are no longer for the uber-rich; small-budget, local auctions are appearing all over the country. As a beginner, this access is amazing – but it's easy to get overwhelmed.
Here are some things beginners should know before purchasing art.
Identify Interests and Personal Budget
Beginners may have a clear understanding of the art they like, or they may be in the process of developing their taste. Either way, Robert Rogal says no step towards purchasing art should be taken without a clear understanding of one's artistic interests.
Of course, buying art can be expensive. Beginners should set a budget for themselves and stick to it. If this hobby continues, then RoGallery notes that beginners can consider adjusting their budget to match.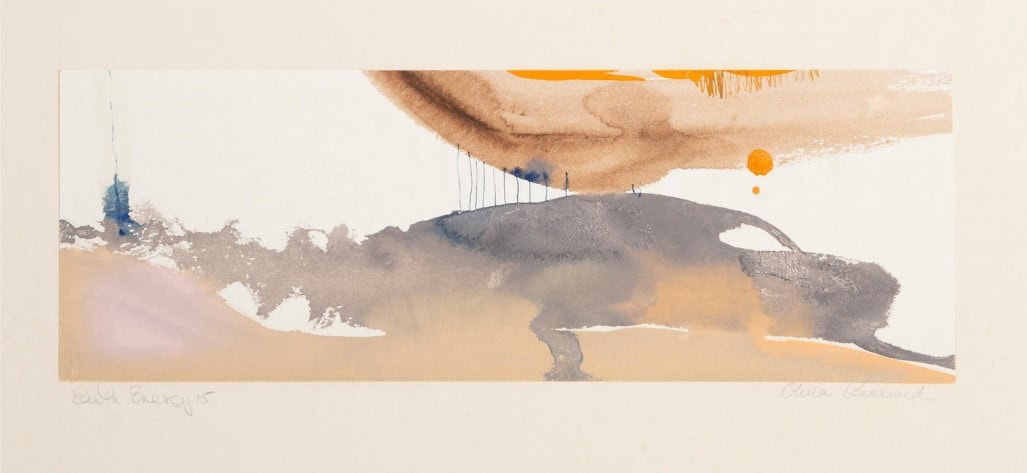 Vocabulary
Robert Rogal explains that there is some common auction vocabulary that beginners may be unfamiliar with. Here are some of these terms with their definitions:
Auctioneer: The person who auctions each piece and completes a sale.
Consignor: The person who is selling the piece of art.
Paddle: These are given to buyers so they can place a bid.
Lot: The piece or group of art being sold
Appraisal: This is the estimated market value of the lot.
Estimate: This is how much the auction house believes a lot will sell for in an auction
The Process of Buying at an Art Auction
Buyers need to show up early to an auction to preview pieces explains Robert Rogal. They can check the art's condition during this time and verify its authenticity with the house. At this stage, a buyer is taking note of which lots they are interested in bidding on, and how they will stay within their budget.
Before an auction, buyers should register with the auctioneer so that they can participate in bidding. Once registered, they are given a bidding paddle with an identifying number. This is also the time to let the auctioneer know which lots you are interested in purchasing.
When the auction begins, the auctioneer will give a description of the lot and an opening price. Buyers begin to compete for a sale, making higher and higher bids. When bids have stopped, the auctioneer will strike their hammer and complete the sale to the highest bidder.
How To Prepare as an Art Seller
Robert Rogal says auctions will not be interested in selling art that hasn't garnered any interest, so art sellers should seek to display their work in local venues and galleries before moving to sell.
The trajectory of a sale can have deep ramifications on a seller's reputation and future success. A sale under the estimate can bring down the value of future lots. RoGallery explains that's why it's so important to get accurate appraisals. Local auctioneers will do this, but sellers can also use call on the help and expertise of an established gallery.
Sellers should know that failure is not uncommon in the art-selling business. Robert Rogal explains it's common for auction houses to turn down offers – but that doesn't reflect on the quality or value of the art. For that reason, beginning sellers will have better luck getting into smaller, local auctions.
What To Expect At The First Art Auction
Art auctions are fast-paced and exciting, but it's easy to become overwhelmed. Nervous energy will hover in the air as buyers and sellers mill about. Before the auction, there will be opportunities to socialize with others and attendees should take every chance to do so.
Buyers can expect to find new and exciting works from artists they love and may discover new artists to collect. Sellers can expect to network with other sellers, who may have valuable information about the current auction and future events.
Finally, buyers and sellers should be prepared for any outcome says the team at RoGallery – especially one that falls short of their hopes. Buyers may not get the lot they wanted, and sellers may not reach the auction prices they had hoped for.