Celebrating Family Togetherness through 'Home-Made' Fresh & Flavorful Feasts
Homecoming on Vacation
Home is where the heart is, they say, and the heart of the family often lies in shared experiences and meals prepared together. Nothing quite symbolizes homecoming like a family vacation where everyone makes the choice and takes a conscious pause on the 'busy'-ness and distractions of daily routines in life that often get in the way of sit-down dinners, and comes together to enjoy one another's company, share new adventures, make more memories, and  to create and enjoy shared meals, great company and good conversation. What a gift to experience an even deeper, more concentrated and elevated level of homecoming on vacation!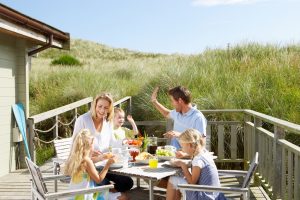 Be inspired to create beautiful and flavorful family memories on your next vacation.
Let's use the example of a weeklong summertime family rental in the Outer Banks, a stunning locale, famous for its charming seaside homes, breathtaking sunsets, and a bounty of fresh ingredients.
A beach house here, large enough to accommodate a family of seven, can provide the perfect setting for some gastronomic adventures, especially if it comes with a well-equipped kitchen. And why not make the most of it by cooking together?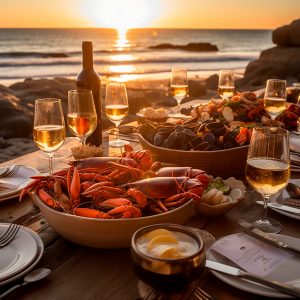 Cooking during a vacation doesn't have to be a chore. It can be an adventure in itself—a bonding experience that makes the vacation all the more enriching. You don't just save money you'd otherwise spend on expensive takeout and restaurant meals, but you also get to enjoy the local cuisine, freshly prepared by your own hands. The benefits aren't merely financial; they nourish the body and soul alike.
Consider planning a weekly menu before your journey, which not only helps you prepare but also adds to the anticipation. Here are five dinner ideas to inspire your family's culinary creativity: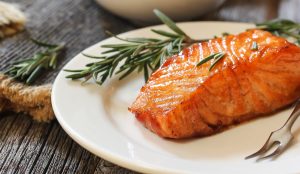 Fish Night:
Revel in the area's maritime bounty with a simple yet delicious Pan-Seared Local Catch. Season fresh fish fillets with salt, pepper, and lemon juice.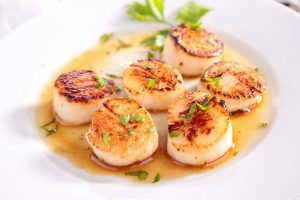 Sear on high heat with olive oil until golden brown, then lower the heat and cook until done.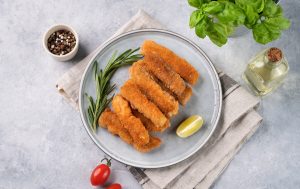 Perhaps the kids would enjoy fresh caught fish sticks! Serve with a side of roasted potatoes and steamed greens.
Healthy Taco, Fajita, or Burrito Bowl Night: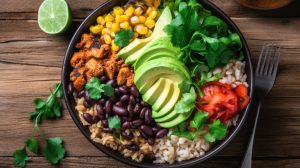 Incorporate fresh veggies, lean proteins, and flavorful spices for a colorful Mexican-themed night. Use grilled chicken, bell peppers, onions, corn, black beans, and ripe avocados.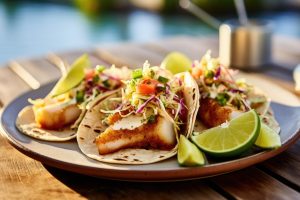 Top with fresh salsa, a squeeze of lime, and a sprinkle of cilantro for the perfect finish. Serve warm corn tortillas and guacamole on the side.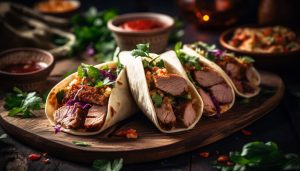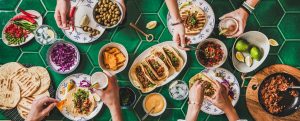 Poke Bowl or Sushi Night: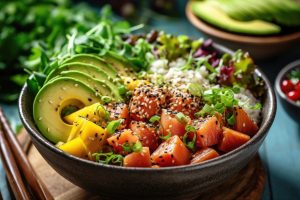 Explore the flavors of Hawaii and Japan with a poke bowl or sushi night. Use sushi-grade tuna or salmon, toss with a light soy-sesame dressing, and serve over sushi rice. Add a variety of colorful toppings like cucumber, edamame, mango, and seaweed.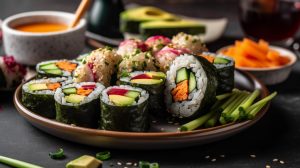 Or, bring some nori along and try your hand at making simple sushi rolls together!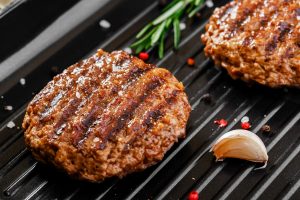 Sustainable Burger, Steak, Shrimp, Veggie & Kabob Grill Night:
Utilize a good quality grill for a relaxed BBQ night. Choose sustainable beef or Turkey for your burgers and steaks, and marinate them overnight with a pre-made marinade from the local market for maximum flavor. Rosemary and garlic are a great combo; add as a garnish or toss in with the marinade!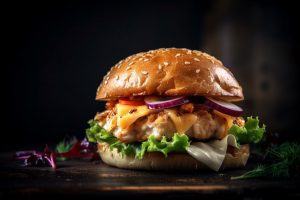 Complement with a selection of local vegetables such as bell peppers, zucchinis, and sweet corn for grilling. Use organic, gluten free brioche or sweet potto rolls, sliced tomato, onion, fresh lettuce an organic cheese (there are some amazing dairy free options!) for burgers.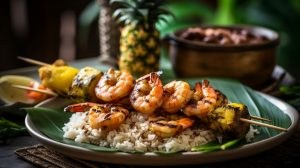 Kabobs can also be a fun build-your-own option; have each person select their own ingredients, place on skewers and grill! Pineapple and Shrimp kabobs served over a bed of rice are always a big hit!
Kids-Cook Night: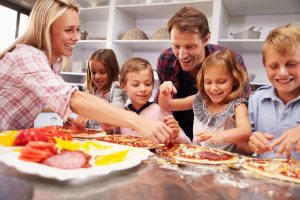 Empower the younger ones with a fun pizza-making night.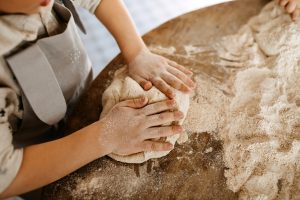 Get gluten-free fresh pizza dough, jarred organic red sauce,  and a variety of additional toppings like mozzarella, basil, tomatoes, bell peppers, onions, olives, spinach, cherry tomatoes, pepperoni, Canadian bacon, pineapple and mushrooms.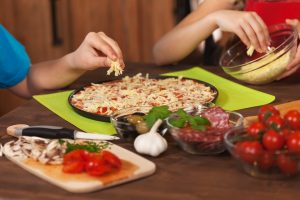 The kids will love taking orders and creating custom pizzas for the family!
To balance these hearty dinners, consider making vibrant and healthy salads. Here are three simple yet flavor-packed salad recipes:
Citrus Summer Salad:
Combine mixed greens, fresh citrus segments (like oranges or grapefruits), thinly sliced red onion, beets and avocado slices. Dress with a simple vinaigrette made from olive oil, citrus juice, honey, salt, and pepper.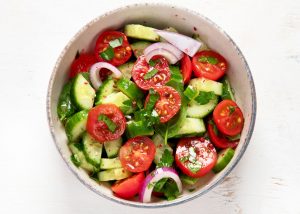 Tomato & Cucumber Salad:
Combine sliced tomatoes, cucumber, red onions, and fresh basil. Toss in olive oil, balsamic vinegar, salt, and pepper. Top with crumbled feta cheese.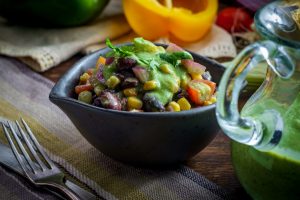 Grilled Corn & Bean Salad:
Mix grilled corn, black beans, cherry tomatoes, avocado, and fresh cilantro. Dress with lime juice, olive oil, honey, salt, and pepper.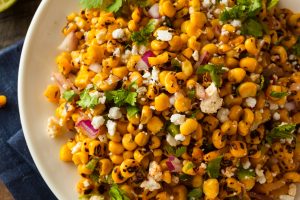 For those who are not a fan of black beans, consider shaving grilled corn and encouraging each person to add their toping of choice.
Plan to shop at local farmers' markets to ensure the freshest ingredients. Be sure to research the best places to source your ingredients and create your menu ahead of time.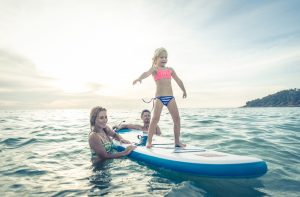 Concluding the vacation with a special dinner out is a wonderful and practical idea.
After a hard day's work of playing in the ocean, then packing and cleaning, a final night of relaxation at a local restaurant allows everyone to reminisce about the trip's highlights, making the departure less stressful.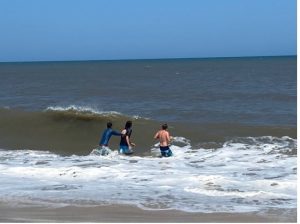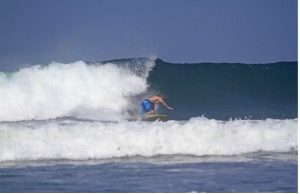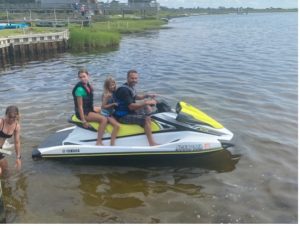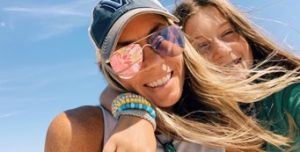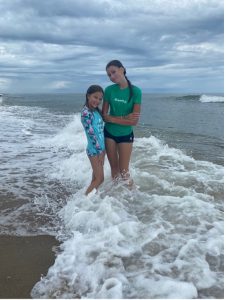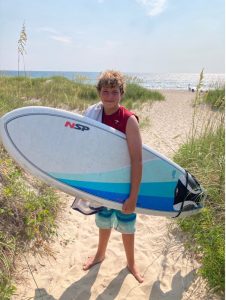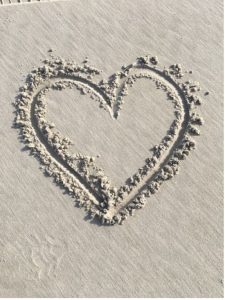 Perhaps even at the beginning of the trip, share and discuss the restaurant options and allow everyone to vote on the place to make the reservation.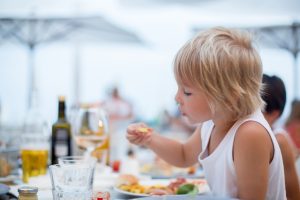 Remember, the family vacation isn't merely about the destination. It's about finding a sense of homecoming in shared experiences. The joy of creating meals together, savoring the fruits of your shared labor, and forging bonds over food and laughter are precious moments that will be treasured long after the vacation is over. So, make the most of your trip and enjoy the blessings of 'home-made' family meals. Happy cooking and bon appétit!