Freddie Vazquez Jr. has been striving for the big win during the summer season, and in the $37,000 Staller Welcome Stake CSI 3* at Traverse City, Michigan, all the hard work finally paid off aboard Kirschwasser SCF, affectionately known as Kirby at the yard.
Freddie Vasquez Jr. bested the competition, coming out victorious (his first win of the season), and wowing the crowd as he and Kirschwasser did it.
Victory at Staller Welcome Stake CSI 3*
Rails came down across the whole of the Turtle Creek Casino & Hotel International Ring during Michel Vaillancourt's first round. However, Freddie Vazquez Jr. showcased his talent by obtaining the second clear effort.
The first to jump the first-round clear was Anna Beth Athey, closely followed by Eliza Lehrman, who decided not to kickstart proceedings with Eluna CL Z. But Samuel Parot was right behind them aboard Chrystal Blue.
Refusal Offers Room for the Victory
After a refusal from Anna Beth Athey in the second round, Vazquez knew he had to come through since Parot, who claimed second and third in CSI 3* Speed, was right behind him.
The Puerto Rican athlete and the stunning chestnut 12-year-old Belgian Warmblood, sired by Amaretto D. Arco, barely knocked the final fence's front rail, causing it to come down and leave room for a clear effort to secure the win.
Luckily for Vazquez, Samuel Parot didn't manage to produce a clear effort, knocking two rails down during his jump-off. Thus, Parot took second place, awarding first place to Freddie Vasquez Jr.
Building Victory-Making Bonds
The athlete and the gorgeous gelding are nearing four years together and have celebrated several podium finishes at Flintfields Horse Park.
In 2021, they competed up to CSI 5* level in the American Gold Cup, giving Freddie Vazquez Jr. plenty of opportunities to get to know the horse, who was bred at the Spy Coast Farm in Lexington, Kentucky.
Freddie Vazquez Jr. stated that he and Kirby had a fantastic rapport from the word "go," but COVID-19 saw them take a breather. However, he went on to mention that, since the break, they've been consistent in three- and four-star levels, stating that Kirschwasser SCF always gives him 100%, and they've got to know each other splendidly.
Even though Kirby flaunts consistent results and in-the-ring strength, he's fairly sensitive, ensuring people (including his vet, farrier, and therapist) spend time earning his trust. Despite that, Freddie Vazquez Jr. applauds his rideability, bravery, and potential, saying the gelding is suspicious enough to ensure the jumps stay up nine times out of ten.
A Brief Reminisce of the 2015 Pan American Games in Toronto
Michael Vaillancourt designed this year's course at Traverse City, sparking Vazquez to reminisce about the Canadian designer's track at the 2015 Pan American Games.
The athlete mentioned the course as one of his most memorable Vaillancourt tracks, stating they were some of the biggest he has ever jumped. He calls Vaillancourt a "super builder," and even though there weren't as many jumps this time, Vazquez was sure to mention that he made them work for the win. He notes the courses are smooth and flow well, providing a hunter vibe.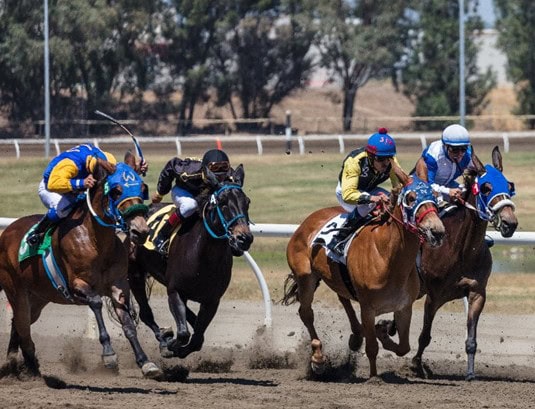 Southern Arches Grand Prix CSI 3*
Following their rightful victory, Vazquez turned to Kirscwasser SCF at Sunday's Southern Arches Grand Prix CSI 3*. He mentioned how tough the competition is getting, yet still hoped for a podium finish.
Unfortunately, the outcome wasn't quite so perky for this well-bonded duo. They ended up finishing in 9th place, falling short right behind Tanner Korotkin and Quinn 33.
The winners of the Sunday afternoon event were Santiago Lambre aboard Chacco Blue II. In second place was Shane Sweetnam and Namaste Het Eyckeveld, and third place was claimed by Lisa Goldman-Smolen aboard Ivaro N.
Vazquez and Kirschwasser SCF at the 2022 Tryon Fall Series
However, Freddie Vasquez Jr. and Kirschwasser SCF dusted themselves off and competed at Tryon Fall CSI 3* in October 2022.
Tryon Fall 3 marks the beginning of the international showjumping portion at the Tryon International Equestrian Center, hosted alongside the NC Special Olympics Equestrian Tournament.
Freddie Vazquez Jr. and Kirschwasser ended up finishing in second and sixth place on October 19 and 21, respectively.