Evolve Bank & Trust is a financial institution that incorporates open banking and technology into their business model. In the following article, Evolve Bank & Trust discusses their risk mitigation factors in greater detail and explains what makes Evolve such a secure way to manage finances.
As the fintech industry continues to grow, so does the need for financial institutions to have a rigorous and secure onboarding process. This is especially true for Evolve Bank & Trust, which is a well-respected leader in the industry. Evolve takes risk mitigation seriously and has developed a comprehensive onboarding process to identify risks and protect its partners and customers.
This includes a thorough process of due diligence, forensic reviews, and comprehensive legal agreements.
Evolve Bank & Trust is Committed to Due Diligence
At Evolve Bank & Trust, the first step in the onboarding process is a thorough due diligence review. This review is designed to ensure that all potential partners comply with all applicable laws and regulations, and that they have the financial ability to perform their obligations and responsibilities under the partnership agreement.
The due diligence review also includes a detailed analysis of the partner's business model, customer base, and financial history. This is to ensure that the partner is stable, viable and can meet the needs of Evolve's customers. If not, Evolve Bank will identify any potential issues before further engaging with the potential partner in the Open Banking division .
Evolve Always Conducts Forensic Reviews
The second step in Evolve's onboarding process is a forensic review. This review is conducted to identify any potential fraud, money laundering, or other illegal activities that may be taking place within the partner's organization. The forensic review is conducted by an independent third-party expert who will look for any discrepancies or suspicious activities that could put Evolve Bank & Trust or its customers at risk.
If any suspicious activities are discovered, the partner will be required to address the issue before the onboarding process can progress. This commitment to transparency and security guarantees Evolve customers that their personal and business finances are safe from bad actors and fraudulent practices.
Evolve Works According to Legal Agreements
The final step in the onboarding process is the execution of one or more comprehensive binding legal agreements. These agreements outline the terms of the partnership and clearly define the responsibilities and obligations of both Evolve Bank & Trust and the partner, including responsibilities with respect to compliance with applicable laws, rules and regulations. This agreement will also include provisions to address potential disputes or issues that may arise in the future.
These legal agreements are designed to protect both Evolve Bank & Trust and its partners (and their respective customers) from any potential liabilities or issues that may arise from or during the partnership. From the perspective of a customer, this provides the assurance that their finances are in good hands and protected.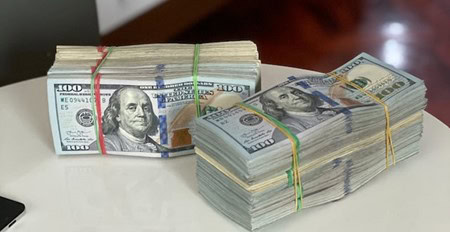 Proactively Working to Mitigate the Risks of Open Banking
Evolve Bank & Trust understands that open banking is a new frontier within the fintech industry, and it is committed to mitigating the risks associated with it. Evolved is prepared to handle these risks, including issues various issues from money laundering to customer privacy.
By implementing a comprehensive onboarding process that includes due diligence reviews, forensic reviews, and legal agreements, Evolve Bank & Trust is able to ensure that only reliable and trustworthy partners are allowed to join its network of partners in the Open Banking division.
This commitment to security and privacy guarantees customers that their financial data is safe and secure. Ultimately, Evolve Bank & Trust's robust risk mitigation process is what sets it apart from other fintech companies in the industry.
By taking the time to develop and implement this comprehensive onboarding process, Evolve is able to provide its customers with the peace of mind that their finances are in good hands, no matter if they're running a business or simply managing their personal wealth.
Final Thoughts
Evolve Bank & Trust takes risk mitigation seriously, and its comprehensive onboarding process is a testament to this commitment. By conducting due diligence reviews, forensic reviews, and signing comprehensive legal agreements, Evolve ensures that its partners, customers, and stakeholders are protected from any potential risks. This is why Evolve Bank & Trust is a leader in the fintech industry and provides a safe and secure way to manage one's finances.