Donniece Gooden is a public interest attorney handling social security disability law, veteran benefits, family, and environmental law, as well as case management and outreach. Donniece Gooden is licensed to practice in Washington DC and Maryland and is currently in the process of credentialing in other surrounding states as well. In the following article, Donniece Gooden discusses ways attorneys like herself can provide pro-bono cases, and how these cases benefit clients and attorneys alike.
Legal representation can be costly for clients, especially when there may be additional expenses to take care of.
Each state's Protection and Advocacy Agency (P&A) can assist disabled persons, although many disability rights groups also accept legal aid from law firms and attorneys for those in need. Varied programs for attorneys to donate their time to give free representation or provide advice for military veterans are also available.
Donniece Gooden discusses below how attorneys can help clients with disabilities or military veterans with their legal needs, and how this in turn benefits clients, attorneys and firms in the process.
Donniece Gooden on Pro-Bono Legal Support for Veterans
The first place that a veteran will go for support is their local Veterans Affairs office. Often, free legal advice clinics are held at these locations, staffed by legal aid organizations or bar volunteer attorney programs. Pro-bono legal support is critical for military veterans, as many can find themselves on reduced incomes, or at risk of homelessness.
The Veterans Justice Outreach Program also works with legal firms and is the main source of information about legal help for veterans. Donniece Gooden says that by liaising with these individuals is often the best way for attorneys and law firms to understand how they can help veterans in their area.
The Veterans Consortium Pro Bono Program allows attorneys to volunteer their services pro-bono should a veteran place an eligible claim through the U.S. Court of Appeals for Veterans Claims. Donniece Gooden explains that attorneys are also invited to assist them at their free legal clinic. The American Bar Association also operates an online clinic offering free advice to veterans from qualified lawyers.
Legal Support for the Disabled
Donniece Gooden says that legal support for disabled persons is managed by each state's Protection and Advocacy System (P&A), and Client Assistance Program (CAP). Their goal is to advocate for the rights and needs of disabled people, as well as to offer legal services at no cost to the individual by using federally funded grants.
Working with adults and children with disabilities allows them to have a legal voice when they would otherwise not be able to advocate for themselves. Pro-bono casework also helps remove the financial burden of legal representation, allowing individuals and their families to dedicate their incomes to essential healthcare and resources.
Attorneys looking to work remotely can also consider the Disability Rights Legal Center. This organization offers both employment opportunities as well as volunteering and pro-bono programs relating to issues of critical importance to people with disabilities and cancer sufferers across the US.
There are two opportunities available for attorneys wishing to provide pro-bono services through the Disability Rights Legal Center. The Disability Litigation Program gives lawyers the ability to co-counsel or be referred to represent clients in civil disability rights cases both large and small. The Education Advocacy Program allows attorneys to assist in negotiating education plans in school districts to directly benefit children with special educational needs.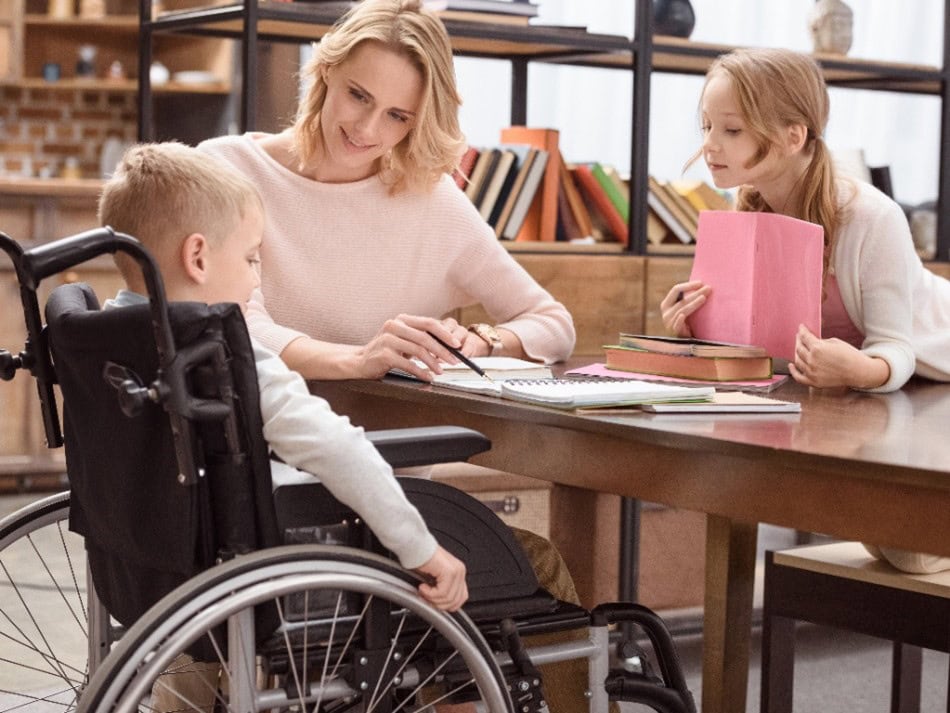 Pro-Bono Case Benefits for Attorneys
Donniece Gooden says that organizations greatly appreciate when attorneys volunteer their services, and often they will provide them with opportunities for growth. Charities such as The Veterans Consortium Pro Bono Program offer free training and mentoring to attorneys that agree to work with them, which can lead to the acquisition of various qualifications and a greater understanding of both veterans' and disability law.
For newly qualified lawyers, volunteering for pro-bono work can build experience that can help them to reach further in their careers. Attorneys needing more experience in litigation or appellation cases strongly benefit from the type of representation needed by clients that are disabled or military veterans.
For more experienced attorneys, Donniece Gooden explains that these cases may also allow them to brush up on areas of the law that they might not have encountered for some time, helping to provide a fresh perspective.
Case Benefits for Law Firms
Law firms that put time aside to dedicate themselves to pro-bono cases see a wide array of benefits for them and their employees. With over 5 million hours of work being put into pro-bono cases across the US in 2019 according to a study by Law 360, there is a clear shift towards a law firm culture that promotes altruism.
Donniece Gooden says that pro-bono cases can help lawyers to build experience and contribute to team building and collaboration within the workspace as well as with outside organizations and other firms. This helps to provide a network that can lend itself to future opportunities.
Having a healthy pro-bono case workload promotes a law firm's image as well. Donniece Gooden explains that this can help to attract new employees and boost recruitment, increase media attention and award eligibility, and most importantly foster a sense of self-fulfillment for its attorneys.
Offering Pro-Bono Aid
Attorneys wishing to experience the benefits and satisfaction of providing pro-bono aid to the disabled or veterans should see what their firm can facilitate. Alternatively, bar associations and legal service agencies can advise on local causes and cases to support.