Ari Sorkin is the owner of TAP Design Group, a large format printing company for vehicle wraps, industry signage, apparel, and embroidery. In the following article, Ari Sorkin discusses how vehicle wraps are used in various industries and the purposes they serve.
Vehicle wraps come in many different colors, textures, styles, and can be used in just about any industry. They usually serve three main purposes – advertising, branding, and/or personalization.
Ari Sorkin explains that these wraps are useful for every trade and company size as well. Most smaller businesses use them for advertising, while larger corporations use them more for fleet branding. Even individuals can make use of wraps for customizing their personal vehicles for any purpose.
Functions of Vehicle Wraps
Vehicle wraps can be custom made to fit any type of vehicle from cars, transport trucks and trailers, RVs, motorcycles, boats, even golf carts! As a result, Ari Sorkin says that they can serve any purpose with the right design. The main objective of a vehicle wrap is for advertising, but wraps can serve as paint protectors, too.
Advertising
Custom wraps are one of the most affordable and unobtrusive ways to market a business. Personalizing either a company vehicle or your own creates plenty of visibility for the business, and prospective customers can make note of the business without any pressure.
Brand Recognition
Ari Sorkin says that outfitting a company fleet in wrapping is a very easy way to improve brand recognition. The vehicles will be immediately recognizable and will leave a lasting impression.
Personalization
Many individuals wish to have a car that truly reflects their personality. While paint colors can be customized nowadays, sometimes that just isn't enough. Vehicle wraps are perfect for people that want to truly modify their car, and stand out on the road.
Protection
Nearly every type of wrap will also serve a protective function for the vehicle's paint. Ari Sorkin says that chips and scratches will be minimized, especially on fleet vehicle, since the wrap will take the brunt of the impact at a job site. This will help retain value for potential resale of the business, or fleet, and help prevent rust accumulation and other surface damage, allowing the purchase to go a long way.
Industry Differences in Vehicle Wrap Usage
Ari Sorkin explains that wraps are useful additions to large and small vehicles in every industry. Whether a company is involved in trade services, the food industry, operates as a delivery business, or is a large-scale production and shipping business, a customized wrap can enhance their fleets' visibility.
Trade Services
Many trade services companies rely on word-of-mouth and prominence in the marketing world to drum up business; especially in larger cities, there are plenty of firms offering similar services. Driving around in a vehicle with a distinctive wrap is a great way to stand out.
Food Industry
If anyone has ever been lured to a food truck because of its appearance, they know exactly how effective vehicle wraps can be for the industry. Caterers and eateries that offer delivery can also benefit greatly from vehicle wraps. Ari Sorkin says that it's a great way to market the company and ensure everyone knows that delivery services are provided as well.
Delivery Businesses
Any business that provides a delivery options to customers—such as florists, moving companies, appliance stores, or mattress warehouses—will benefit from wraps. Not only do they provide recognition to customers and increase confidence in the business, but it is a great marketing tool.
Production and Shipping
Many companies that are involved in manufacturing and shipping industries make use of vehicle wraps for branding and advertising. With the amount of time spent on the road, vehicle wraps can help keep the business at the forefront of the community's mind and build popularity.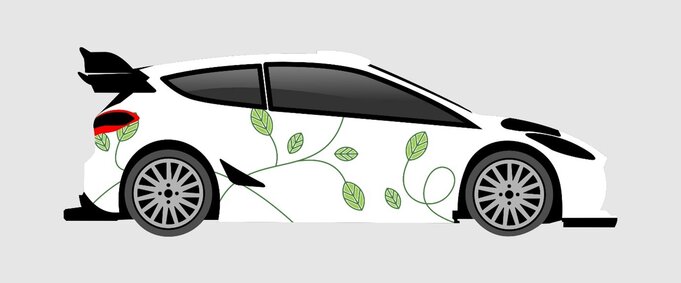 How Business Size Affects Vehicle Wrap Usage
Ari Sorkin also says that the effectiveness and usefulness of a vehicle wrap is also not limited by the size of a business.
• Large Corporations
Large corporations, especially those that do not sell directly to the public, primarily use vehicle wraps for brand recognition. Advertising is not a priority since they are either already well-established fixtures in a community or do not rely on the community members for business. Instead, vehicle wraps serve more as a branding tool.
• Small Businesses
Small businesses use vehicle wraps almost exclusively for advertising. They will likely have fewer than ten vehicles in their fleet and will be lesser known than larger companies – cars, trucks, or vans on the road that display unique images and contact information will help increase visibility and drive more business explains Ari Sorkin.
• Individuals
Individuals will use wraps on their personal vehicle usually for one main reason. This type of vehicle enhancement is done out of personal preference: they want their vehicle to reflect their style on a more elaborate scale.
Final Thoughts
As thoroughly demonstrated above, vehicle wraps are incredibly versatile and useful for every industry type, business size, and function. It's no wonder they are only growing in popularity.