Predicting the direction where technology is steering society has always been difficult, even for the experts over at Google and Apple, who are currently struggling to make strong business decisions when factors like the global pandemic and job shortages are at play. However, 2022 is already showing several tech trends that we believe will shape the entire year and have a lasting impact.
Keep reading for more insight into current trends of the tech world and what's likely to appear in the future.
Facebook and the Metaverse
For the last 20 years, virtual reality has been a hot topic, as new VR systems are applied to entertainment, art, the auto industry, and even the military. Now, major companies like Facebook are incorporating VR into their products to create a larger metaverse, a virtual space that several companies will share to further immerse users in social media offerings.
Facebook recently announced that the company is rebranding to 'Meta," signifying that its upcoming metaverse product, a 3D social networking space, is the next phase of the company's growth. Through a VR headset, users can break the barrier between the screens of their devices and experience meetings, concerts, and more.
According to the CEO, Meta's VR will enhance virtual meetings by creating virtual office settings through a headset. Rather than stare at a screen on Zoom, employees can expect to feel immersed in a virtual office setting. Facebook's metaverse will also promote further connection between users, as avatars can mingle in groups, explore virtual worlds, and even attend events together.
In late 2020, Facebook partnered with Oculus and released the Oculus Quest 2, which marked the beginning of their efforts in VR. The project's success led founder Mark Zuckerburg to file patents for full-body VR tracking, which will track real-life movements and have a virtual character mimic users in Meta.
In December 2021, Facebook launched Horizon Worlds for Oculus Quest 2 players., which gives a taste of what users can expect in Facebook's upcoming metaverse.
While applauded for its ambition, current Facebook users also showed skepticism. It's been hard for the public to imagine how VR could be applied to social media use and whether it was even necessary for social networking. However, Zuckerberg was quick to explain that Meta is the future of social media and will create a more engaging experience than scrolling on devices. We anticipate that many users will explore Meta once it launches, but not all will be interested in exploring virtual worlds as an avatar.
Apple's Adjustable Smart Glasses
With efforts being made to make technology more accessible, Apple has recently filed patents for their new Apple Glass, a pair of glasses that will have AR features included. This new device is building off the development of smart glasses, a pair of eyewear that can do things similar to a cell phone, such as play music and take phone calls.
While some versions have already been released by other companies, most lack the AR features promised by Apple, including digital overlays. Additionally, new patents filed by Apple for their glasses suggest they include adjustable lenses, which will accommodate different levels of vision and revolutionize the existing glasses. This adaption will allow a wider audience to access the technology with comfort and functionality.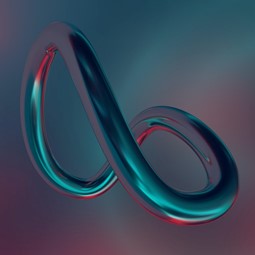 Adidas' Move Into NFTs
Another hot topic within the tech world is NFTs, or non-fungible tokens, which is unit of data that has a monetary value.
Adidas has recently gotten involved within the NFT market by investing in virtual sneakers and tennis shoe production which were sold on their website. These virtual shoes were released in a collection with the name "Into The Metaverse." After the collection was released, all 30,000 copies of the NFT were sold, proving a strong demand for virtual sneakers.
The shoes within this collection provide users with both a physical product as well as a digital copy in the form of an NFT. Additionally, with the purchase, access to a collaboratively-produced virtual experience will be redeemable within 2022.
Conclusion
Many companies are trying to increase their digital footprint by entering the metaverse, introducing content with VR/AR technology, and selling NFT's of favorite products. In following these trends, there's a clear goal to increase connection among users and utilize the virtual reality community as a form of marketing.
We expect to see these trends continue into 2022 as more companies become interested in expanding their virtual products and capitalizing on the demand for VR/AR, the metaverse, quantum computing, and NFTs.