Samik Mukherjee is an expert in the liquified natural gas field and was recently appointed Executive Vice President and President of Driftwood Assets. In the article below, Samik Mukherjee discusses the LNG Industry, prices, and trends.
After another 12 months of peaks and troughs in the LNG sector, it's only natural to provide a comprehensive analysis of every crevice of the industry.
Liquefied natural gas is more crucial than ever before for the globe's energy systems to run securely and reliably for years to come. From controlling emissions to helping 21st-century life chug forward, the state of the LNG industry plays a major role in the health of the world and life as humans know it explains Samik Mukherjee.
With the arrival of the 13th edition of the International Gas Union LNG Report, expert opinions and hard evidence are finally available for analysis.
Liquefied Natural Gas Exports and Imports by Market
The worldwide LNG trade increased by 4.5% from 2020 to 2021, peaking at a record high of 372.3 MT. However, even with this annual growth rate, it's still a far cry from the 2019 pre-pandemic levels of 13%.
Global LNG Exports
Last year saw no new markets begin exporting liquefied natural gas, and Australia maintained its accolade of the largest exporter. In 2021, the country exported more than 0.7 MT than the previous year.
So, why the increase?
Well, experts at the IGU attribute it to the rebirth of Prelude FLNG, which shut in February 2020 due to electrical issues reports Samik Mukherjee.
As always, the United States of America is a large LNG exporter, shifting 67 MT in 2021, a whopping 50% increase from 2020's meager 44.8 MT.
Again, this begs the question – why such growth?
As per the 2020 LNG report, the increase was driven by the usage of five large trains that began commercial operations back in 2020.
Global LNG Imports
Unlike exports, LNG imports received a new addition to the list in 2021 — Croatia, importing 1.2 MT. The country's first terminal, FSRU LNG Croatia, welcomed its commercial importation back in January 2021 reports Samik Mukherjee.
Asia-Pacific region dominated 41.8% of worldwide LNG imports last year, keeping its hold on its "leading importing region" status. While every country in the region experienced growth, Japan, Singapore, and Malaysia did not.
According to ING's report, India was the only market that saw lower imports in 2021 (24 MT) than 2020 (26.6 MT).
Liquefied Natural Gas Usage: Consumer, Commercial, and State
Moving on from the global LNG sphere to the USA's consumption, the Environment Investigation Agency confirmed that the States used roughly 30.28 trillion cubic feet of natural gas during 2021. It was mainly used for generating electricity and heating. However, other sectors use it, explained by Samik Mukherjee below.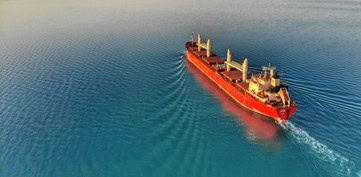 Consumer VS Commercial LNG Use in the USA
Last year, America's electric power sector accounted for roughly 37% of the country's consumption. Most electricity produced was sold and used by other industries and was accounted for in the EIA's report accordingly.
Samik Mukherjee says that the industrial sector used approximately 34% of the total LNG consumption to produce chemicals, hydrogen, and fertilizer, process heat, and as plant fuel.
Roughly half of residential accommodation in the United States of America uses natural gas to heat space and water, cook, and dry clothes. However, this sector used less than expected — around 15% of the country's overall consumption explains Samik Mukherjee.
The commercial sector accounted for a mere 11% of total usage. Various industries utilized LNG for different reasons including operating fridges, heating buildings, and lighting outdoor spaces.
Finally, Samik Mukherjee says that the transportation sector accounted for around 3% of the full consumption via private and government vehicle fleets.
The Five Largest Natural-Gas-Using States
While natural gas is used across the entire country, just five states took up a huge 39% of the total consumption:
Texas at 15.2%
California at 6.8%
Louisiana at 6%
Pennsylvania at 5.6%
Florida at 5.2%
Global LNG Market Price Trends
2021 saw LNG pricing trends make a near-180-degree turn from the patterns seen during 2019 and 2020. They surged to historical highs, and long-term contracts were favored by many.
Samik Mukherjee says that volatility has increased greatly — although the same can be said for many commodity markets. In fact, last winter, the prices rose so highly that the volume of market LNG traders dwindled, and key regions saw demand decline. Experts at IGU attribute this to the higher costs of commodities, making it tricky for participants to trade equal volumes.
Overall, an Eventful Year for the LNG Industry
Samik Mukherjee says that despite the rollercoaster ride, America has the chance to continue growing its LNG industry. But to do so, the country needs to establish more pipelines to transport gas to terminals. And who knows, maybe the next IGU report won't be quite so rocky.