Michael Snow is CEO of TrailersPlus, a manufacturer and dealer of custom cargo trailers. The company works with budding entrepreneurs in many industries including landscaping, equipment servicing, food service, and more, and in the article below, Michael Snow of TrailersPlus suggests some mobile business ideas, using a trailer as an office, for those thinking of venturing out on their own.
Michael Snow of TrailersPlus explains that the last couple of years of workplace uncertainty have given many people the chance to rethink future employment plans, and now's the perfect time to consider a new, more self-sufficient way to make the kind of money that previously may have seemed out of reach.
A great idea for the budding entrepreneur is to buy a custom cargo trailer, therefore taking the business with you, wherever the need is. Michael Snow of TrailersPlus explains that mobile businesses are in huge demand, and a sense of true independence in a career can't be matched. So, take a look at these innovative custom trailer business ideas to get your creative juices flowing.
Mobile Bar and Catering
We've all seen food truck businesses at fairs, farmer's markets, and football games, but there's good reason for it: it can mean huge revenue when the right market is tapped.
Craft beer, artisan baking, and even wedding catering are great areas to consider, as the days of the greasy spoon food truck are over. Michael Snow of TrailersPlus says getting the right style of custom trailer can be key, but what can truly make the difference is the theme.
Michael Snow of TrailersPlus reports that whether the aim is to sell authentic taco recipes passed down through generations, stylish and delicious cocktails made with flair, or even freshly caught seafood if the location's right, there could be just the right food-loving customer base waiting for such a truck to roll up.
Mobile Auto Car Washing
People spend huge amounts of time in their cars, but always seem to procrastinate when it comes to visiting the car wash.
Michael Snow of TrailersPlus says a mobile car washing business means that with all the kit in the back of a trailer, you can give customers a tailor-made service that means they don't have to leave their house. From power washing to full inside valeting, it's a great way to give a personalized service for some people's most valued possession.
Power washing a car could also lead to cleaning driveways and any other large home items, so investing in the combination of a custom trailer and a power washer could indeed be a goldmine.
Pet Transport Services
Dog walking, pet care for busy or vacationing owners, or even doggy grooming… these are all easily accomplished with a custom trailer according to Michael Snow of TrailersPlus. What's more, this business idea means spending the day with dogs of all sizes, so for a dog lover it wouldn't even feel like a job.
It's much more interesting than registering for Uber although, as a side note, any kind of transportation business is viable with a custom trailer. From parcels to bicycles, large items of machinery or even apartment and small home moving services, there are plenty of options with the use of a trailer.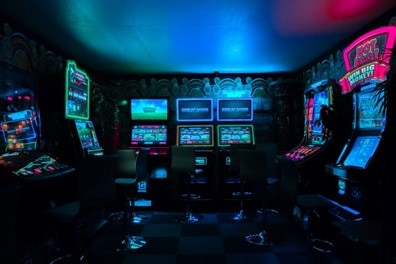 Mobile Video Gaming
Michael Snow of TrailersPlus explains that with the expansion of Open World Gaming, the endless quests and expansions mean that very few can now boast of having 'completed' the newest, best game. It means that for the mobile gaming truck, there'll never be a shortage of hungry customers itching to play.
Initial investment may be pricy, but the rewards could be lucrative. From return-to-office parties to community events, grand openings, and birthday parties, there's hardly a special occasion where a tricked out mobile gaming trailer wouldn't be a huge draw.
Take An Existing Business on the Road
The years of studying and hard work at college or a technical institution can all too often end up with graduates being left with their dream job, but with crippling overheads that make a business difficult to get off the ground.
Michael Snow of TrailersPlus says getting rid of rental costs while still putting these skills to the test could be the perfect solution for a veterinary surgeon, hairdresser, beautician, physical therapist, and thousands of other jobs aside.
With all the necessary equipment easily fitting into the right-sized trailer from a company like TrailersPlus, the ability to reach more customers than ever is both freeing and financially rewarding.
Thinking Outside the Box (Or Trailer)
Michael Snow of TrailersPlus says the general rule of thumb is that if it can be done from a store or office, then there's every reason to believe it can be just as viable from a custom trailer.
With mobile electricity solutions such as solar panels and batteries, and with mobile data packages and even WIFI, it makes a lot of sense to consider taking a business on the road.
The beauty, of course, is that if a certain spot isn't attracting the amount of clientele desired, then it's much easier to pack up and simply move on to another destination.