The past few years have been a series of unprecedented events that have fundamentally changed communities and organizations. In light of the COVID-19 pandemic, racial and social justice movements, the heightened focus on climate change and environmental justice that has been occurring over the last few years, and recent geopolitical events, it is undeniable that these events, when taken together, have changed the very nature of corporations' license to operate in the world.
Leaders and organizations increasingly find themselves pressured by stakeholders to take public stands on issues that had previously been considered outside of the scope of corporate leaders or corporations. As such, investor demand for diverse directors with various experiences and expertise who can help navigate the ever-changing landscape has steadily increased over the years.
Executive Advisory is a Chicago-based recruiting and research firm that has decades of experience helping executives seek board seats. Here, the firm explores the soaring demand for board diversity and the reasons why this shift is integral to improvement across industries.
Examining the Increase in Board Diversity Over Time
In 2020, there were 347 companies with more than 30% board diversity in the Fortune 500, representing an approximately 21% increase from the number of companies exceeding 30% board diversity in 2018, and more than twice the number since 2010.
Similarly, the 2021 Spencer Stuart Board Index revealed directors from historically underrepresented groups–including women and Black/African American, Asian, Hispanic/Latino/a, American Indian/Alaska Native or multiracial men–accounted for 72% of all new directors at S&P 500 companies recently, with 47% of those new independent directors belonging to historically underrepresented racial and ethnic groups and 43% being women. Executive Advisory also finds that there has been a significant increase in gender diversity among the companies in the Fenwick – Bloomberg Law SV 150 List, with women directors of such companies representing 30.2% of directors.
Many institutional investors, including three of the largest global asset managers –BlackRock, State Street Global Advisors (SSGA), and Vanguard, exemplified the advocacy for board diversity through their proxy voting policies and stewardship activities, expecting boards of all companies to have at least one woman director and companies in the Russell 3000 to achieve 30% board gender diversity by 2023.
The Impact of Diversifying the Boardroom
Diversifying the boardroom can lead to positive returns and improved reputations for companies, according to Executive Advisory. Directors with a variety of social and professional perspectives facilitate changes in board culture with the potential to boost corporate performance. Katherine W. Phillips, a professor at Columbia University, explains that an increase in diversity often comes with cognitive processing and exchange of information and perceptions of conflict. Similarly, Credit Suisse reports that companies with more women at the board, or at a top management level, exhibit higher returns in equity, higher valuations, and higher payout ratios.
These promising impacts on board culture and capital returns motivate investors to pursue boards that prioritize diversity, while still ensuring that the skills and expertise are pivotal criteria in their recruiting process. Boards serve the corporation as its agent and make decisions in an unbiased service of the company and its shareholders' best interests. With shareholders looking for diversity, board selection ought to consider the areas in which the board is lacking. Executive Advisory notes that areas may include gender, age, culture, and ethnicity, as well as professional backgrounds and specific industry expertise. Boards that strive for these types of diversity develop robust perspectives that lead to better risk management and strategic planning.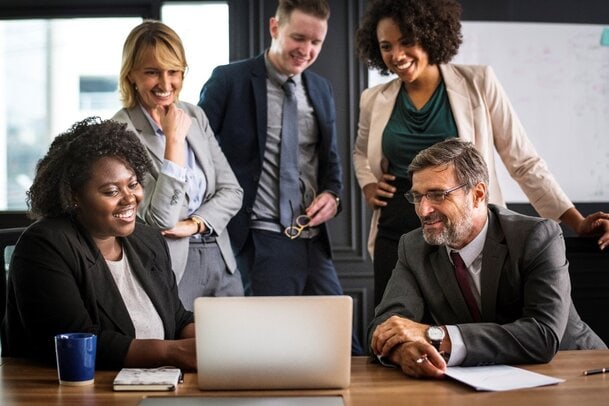 Board members are in tune with the interests of the groups they represent. A more diverse board means greater attention to internal issues and market trends, and less risk of a PR disaster. Diverse boards drive good business choices because of the increase in insight and momentum that comes with multiple perspectives. This leads to a greater market share and more innovative services and products for these companies. Investors and customers are looking for companies that care about social responsibility, have good reputations, and have diverse employees. Ideally, companies should be managed with their investors and the public's well-being in mind rather than the chairman's.
Diversity in the Boardroom – Paving the Way Toward the Future
As the social and economic significance of board diversity becomes more widely recognized, legislatures and requirements have taken initiatives to ensure an increase in diversity among public companies. In 2018, California released a law setting a minimum for the number of women required on public boards. In 2019, Illinois released a law requiring public companies to annually file public disclosures regarding the diversity of their boards. In 2021, The U.S. Securities and Exchange Commission (SEC) approved exchange listing rules requiring Nasdaq-listed companies to have at least two diverse directors (including at least one woman and one member of an underrepresented minority or who self-identifies as LGBTQ+) or explain their failure to meet the requirement.
Companies should not view initiatives to increase diversity only as a means to achieve a quota. Rather, they should recognize diversity's positive social and financial effects on a company. Diversity in the boardroom can be used as a powerful management tool for increased performance and a better company reputation.