Craig Mosman of Idaho is the Vice President of Business Development at biotechnology company Seek Labs which is developing pathogen detection systems among other important projects. In the following article Craig Mosman discusses the need for a modern Barefoot Doctors movement.
In the 1950's and 1960's China faced a medical crisis with disease and lack of access to doctors. In response, China mobilized some peasants and village farmers to spend a few months being trained in basic medicine. The name "barefoot doctors" originated in Shanghai because these peasant doctors were often barefoot working as farmers in the rice fields, where they were expected to spend most of their time. The concept was to extend medical care to a greater number of people, particularly to the rural population and the poor. The idea spread throughout Asia, as other countries adopted similar practices.
Craig Mosman, a biotechnology leader, suggests a modernization of the Barefoot Doctors concept could change global health. "In order to remedy the inequality in access to healthcare and to respond to the next potential pandemic, we need to develop simple, rapid, portable diagnostic testing and new solutions to viral disease," Craig Mosman of Idaho said. In the following article Mosman discusses solutions to current issues in global health.
The Need for Increased Diagnostic Testing to Respond to Pandemic
Craig Mosman notes that the Covid19 pandemic exposed the weaknesses in the global health system, including in the U.S. One critical weakness was the lack of adequate diagnostic testing that could be used immediately, at the point of care, by anyone. The modern barefoot doctors. This weakness has long been known by global health experts.
Nearly a decade before Covid19, Dr Duane J. Gubler accurately predicted that the combination of disease, urbanization and globalization would usher in a global health crisis. Dengue, Urbanization and Globalization: The Unholy Trinity of the 21st Century, Duane J. Gubler, Trop Med Health. 2011 Dec; 39(4 Suppl): 3–11. https://www.ncbi.nlm.nih.gov/pmc/articles/PMC3317603/. As Dr. Gubler predicted, aided by urbanization and the global travel of people and goods, the virus quickly raced to every corner of the globe unchecked.
Because of the lack of diagnostic testing capability, governments were unable to track or control the spread of disease. Craig Mosman explains that centralized laboratory testing sites quickly became overwhelmed with millions of samples to be tested. Testing became a pointless exercise. If the result of a test is not available for days, a person who suspects she may be exposed to the virus will continue to expose others until the results are known. Countries could not control their own borders because portable testing was not available.
The technology is available to put accurate molecular testing in the hands of modern barefoot doctors, people with basic training. Companies like Seek Labs are developing simple hand held devices that operate like a glucometer. The Covid19 pandemic also proved that simple screening tests like antigen tests and antibody tests are valuable, and can be utilized by ordinary citizens.
Bill Gates, Duane Gubler, and other global health experts have argued that pandemics like Covid19 are predictable. The question is, will we learn lessons from this one and be prepared for the next?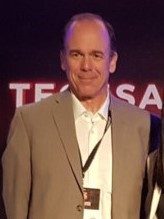 The Need for Increased Diagnostic Testing to Reduce Healthcare Inequality
Craig Mosman explains that the difference between basic healthcare available in developed countries and underdeveloped countries is staggering. We have the technology available now to ease the burden of disease and reduce the inequality in healthcare experienced in resource poor countries and among the poor. One way this can be done is to provide greater access to simple, accurate diagnostic testing.
Seventy percent of all healthcare decisions are made by diagnostic testing. Without access to diagnostic testing, medical diagnosis is reduced to a guess. The result is that treatment is often not timely given or disease is misdiagnosed.
Modern barefoot doctors, armed with modern testing equipment like that being developed by Seek Labs would immediately increase medical capacity, says Craig Mosman. Money which could be used for serving those most in need isn't diverted to building and supplying expensive labs and infrastructure which do not truly serve the disadvantaged population. The same quality of testing is done outside of a lab. It's portable. Take it to rural villages, airports, and animal markets. Test one day for childhood diseases or HIV and the next to monitor the circulation of avian influenza in a poultry market. Monitor vectors of disease to curb the spread of malaria or dengue.
A new wave of workers, armed with this device, would carry on the noble tradition of barefoot doctors in extending healthcare to underserved populations.
New Methods of Fighting Viral Disease
Science has the tools to develop new methods to fight viral disease. CRISPR is one technology that shows great promise. Seek Labs is currently using a novel method of CRISPR to stop viral replication. It is being tested in pigs to stop African Swine Fever (ASFV) a deadly pig disease that typically causes 100% mortality in pigs within 7-10 days of infection. ASF has no cure or vaccine, and the only method of attempting to stop the spread of the disease is by culling.
CRISPR has been used as a gene editing tool, says Craig Mosman. A novel use of CRISPR shows promise in fighting viral infections