IN THE THROWS OF A HEALTH CRISIS?
CONCEIVE A PLAN
Getting that wake-up call is the most challenging part of a disease; it requires us to take notice and conceive a plan.
Even writing my first article last week, I wanted to jump ahead to the clearing, where things don't seem so scary–get to the end.
Hopefully, this is when you realize you can't do this alone. And it's up to you to scout out the team that will help you along this journey.
For some reason, people (ahem, me) waste valuable time at this early stage gazing at the internet. You know, "research."
Bursts of activity would follow. I needed to irradicate my breast cancer. I didn't want it growing inside of me. So I swam 100 laps and pulled a muscle doing so.
I've seen too many friends go straight to seeking out alternative forms of health. That's great, but who's your primary medical team?
May your first step be purposeful: scout out your winning team to properly get you through this journey.
But how?
If you are not in the medical field, this might seem daunting. But it's simple. Pick up the phone. Someone will know someone who had what you have, and you'll talk to them, and they'll help you grieve, too.
And I'd pay attention when five different sources mentioned the same name.
Before cancer, I picked my doctors based on who entertained me. And then suddenly, I'd select competence and expertise over bedside manner.
I was putting my life in these experts' hands. Most questions I'd ask would start with, "If this were you, your mother, your spouse…?"
I had yet to learn a few other things about team building:
It would come from the most unlikely places–from friends of friends, the kindness of strangers, and the nurses.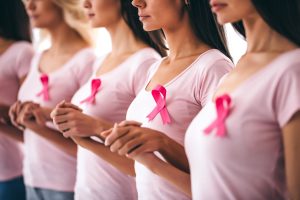 It could appear from other breast cancer survivors. They'd share their story, and I'd share mine.
It would come from second and third opinions and ultimately from my doctors-the experts I had hand selected.
Oh, right, that support team.
So I made calls to figure out who they might be. It was my first actionable step, even as I grieved and breathed, and it helped.
I bought a notebook and took notes even when I didn't understand the medicalize. It gave me something to begin to wrap my head around.
I had so many experts lined up that I got second and third opinions. And I brought my husband to every appointment because he could remember what I couldn't.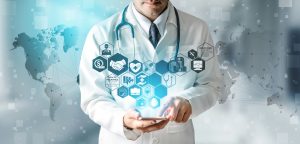 Doctors expect you to do this. They'd even start the conversation, "So tell me what you know," and they'd fill in the gaps where I was still confused.
If you had told me on that fateful August day that I'd create a support team that devised the plan to beat breast cancer, I wouldn't have believed you, and then I would have cried. But once my support team was in place, I had conceived a plan.
And then it was a little easier.
Breath. Grieve. Believe.
By Stephanie Ortiz
Feature photo courtesy of Skylar Ortiz