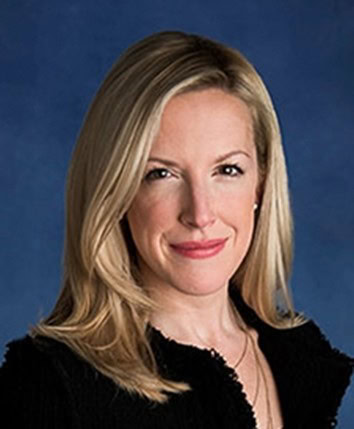 Caitlin Brodie of Greenwich, CT, a Managing Director of one of New York's most prominent global investment firms, has earned a reputation as one of the most successful fundraisers in the industry. Caitlin Brodie of Greenwich, CT is unique in that she has built trusting relationships that endure over time.
With a history of philanthropy in the local Greenwich community as well as on a national scale, Caitlin Brodie has been recognized by multiple institutes for her achievements. She is a John Jay Associate, which recognizes leading contributions to her alma mater Columbia University. Caitlin Brodie of Greenwich, CT also has a track record of raising awareness and support for healthcare-related missions, including Memorial Sloan-Kettering Cancer Center in New York.
Caitlin is open to sharing best practices with those looking to raise funds for charitable causes they hold near and dear to their hearts.
Clear and open communication with donors is of the utmost importance. Philanthropic endeavors are no different from other business ventures in that there will be unexpected hurdles that need to be navigated appropriately. When fundraising, it is important to remain available to answer questions or deal with concerns whenever possible. Caitlin Brodie of Greenwich, CT believes you can form the strongest bonds with a donor when you proactively reach out to inform them of any issues before they reach out to ask about them.
In the world of philanthropy, much like in the world more broadly, a following through on their promises is paramount. When a commitment is made, it must be kept. If delays are impacting the timeline, then the donor should be made well-informed throughout the process.
When you are a leader of a charitable organization, Caitlin Brodie of Greenwich, CT recommends attending as many of the organization's special events as possible. Each touch point serves as an opportunity to get donors more ingrained in the fabric of a charitable organization. Events also serve as a reminder of the great work being done, thanks to the philanthropic donations of each donor.
Depending on the type of charitable organization someone is raising funds for, it can be beneficial to bring those providing significant contributions in for special visits. For instance, if a donor has contributed funds to build a new wing at a children's hospital, they should be provided with a tour and the opportunity to see what their contributions have turned into a reality.
While most donors are not solely motivated by the positive press they garner from their charitable contributions, it is still nice for them to be recognized for their unique impact. Sending a mass email is simply not enough. Caitlin Brodie of Greenwich, CT believes each donor deserves personalized correspondence to recognize how they have made a difference. By sending quarterly updates, it not only reinforces that a donor is making a productive impact with their donation, but it also serves as a reminder of why they got involved with the organization in the first place.
Caitlin Brodie of Greenwich, CT has various other guidelines to assist those who raise funds for the cause of their choice, but in the end, she emphasizes the importance of the human element. There's no cookie-cutter approach that appeals to every donor. Those in charge of raising funds must take the time to research their donors and appeal to their unique needs. Some donors may expect monthly communication, while others may prefer to get an update quarterly. Providing a personalized approach to optimize the opportunity with each donor is essential for achieving success.