The suburb of Marrickville, just 15 minutes south-west of Sydney's city center and long-known for its cafes, bakeries, and car repair shops, has more recently gained a reputation as Australia's epicenter of craft beer breweries.
In various shades of gold, the 9 breweries' produce has made the suburb a destination for those in search of the perfect drop, with the 'Inner-West Ale Trail' busy with self-guided tours each weekend.
What Marrickville might be less well-known for is not too far away in color from those beers. ABC Refinery is Australia's leading independent precious metals refiner. Based in Marrickville, and part of the Pallion Group – with 24 sites in and around the area – the precious metals locations now seriously outnumber those for the precious drops.
Beer and gold found their way to Marrickville for similar reasons. The availability of factory space and transport hubs close to a city centre make it easy for staff to work and clientele to visit.
However, the clientele of ABC Refinery is somewhat different to the typical ale trail tourist. As the second biggest exporter by value in New South Wales, Phillip Cochineas notes it serves some of Australia's largest primary producers in the mining industry.
As Director of Pallion & Managing Director of ABC Refinery Phillip Cochineas explains, turning these primary producers' doré (golden) bars into bullion, coins, and metals ready for fabrication is an incredibly intensive process. Furthermore, Marrickville is a mixed industrial-residential suburb, so ABC Refinery must minimize their impact while doing so.
It is also essential that ABC Refinery is a responsible and ethical producer as part of parent group, Pallion.
"There have been significant investments in technology and process to make sure ABC Refinery is a net positive on Marrickville in more ways than financial."
– Phillip Cochineas, Director of Pallion & Managing Director of ABC Refinery
The process starts with receipt of the doré bars. Each one is scanned, and its unique 'fingerprint' and origin details recorded into an encrypted database so provenance and fidelity can be checked at any time – and potential buyers reassured that what they are looking at is 100% Australian gold.
From there, the bars are tested for their gold content, before entering the refining process.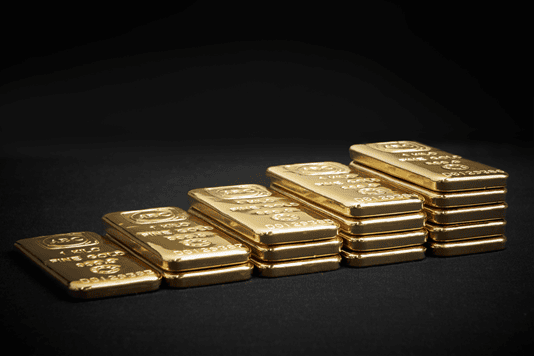 Refining traditionally uses acid to separate the gold from other elements. ABC Refinery is of the first in the world to invest in Acidless Separation (ALS) technology – a cleaner, safer process for staff and the community. The success of this process has led the refinery to double its ALS capacity, so they are now the largest such refiner in the world.
Once the gold is refined to a purity of 999.9 (known in the industry as 'four nines'), it is output as pellets. For many of their clients, those pellets then need to be turned into gold bars.
Previously created by hand, bar production is now entirely automated thanks to the introduction of the world's largest automated barring production line. Developed by ABC Refinery and known as T-Line™, this modular system uses proprietary technology to output gold bars and ingots in a single run.
As a result, production capacity has increased to 120kg of investment-grade gold output per hour (approximately 11 million worth in Australian dollars), while improving the consistency of quality at the same time.
Furthermore, T-Line technology can be adapted to other applications. There is even the opportunity for ABC Refinery to be exporting more than precious metals in the future.
To Phillip Cochineas, the strength of the refinery (and its significant contribution to the NSW and Australian economies) goes beyond the technology. Ultimately, it's about the Pallion Group people.
ABC Refinery directly employs 72 people in and around Marrickville. As part of the Pallion Group's 300 staff, the refinery is the biggest single employer in the area. ABC Refinery compromises of highly skilled professionals, with chemists, assayers, chemical engineers, and metallurgists joining the process operators, supervisors and managers in the labs, offices and on the refinery floor.
Not only does ABC Refinery serve the primary industry suppliers, but the rest of Pallion Group, including bullion and coins for ABC Bullion, sheet metals and alloys for the jewelry and industrial needs of Palloys, as well as the base materials for gold and silversmiths W.J. Sanders.
Even though craft breweries may get the attention, they are not Marrickville's only valuable asset.
As for which brewery is favored by ABC Refinery staff after the week's work is done? There is so much choice and quality, they are happy to try them all.